With the NBA season underway, Nike has introduced the Nike Basketball 'Opening Night' Pack, a tribute to LeBron James, Kobe Bryant and Kevin Durant.
The four Nike athletes will wear special editions of their respective signature shoes shown, the Nike LeBron 13, Nike Kobe 10, Nike KD 8 and the Nike Kyrie 1. Each featuring modern expressions of the players' team colors.
Nike Kobe 10 Opening Night
A saturated yellow Flyknit upper distinguishes the KOBE X that Bryant will wear when Los Angeles begins its season at home, on Wednesday. Groundbreaking innovation and vibrant color have been the KOBE X trademark since its unveiling and this shoe, which debuts against Minnesota, is no different.
Nike LeBron 13 Opening Night
James's thirteenth shoe blends top performance benefits with creative narratives. The LEBRON 13 worn by James on opening night features Cleveland's official team color, wine, and is accented with subtle cork details on the tongue and heel. The inspiration is expanded with a wine label-inspired graphic on the sockliner and wax detailing on the pull tab to finish off the shoe, which James debuts in Chicago on Tuesday evening.
Nike KD 8 Opening Night
Durant's opening night shoe pays tribute to his team and hometown via an intermixed skyline and city map graphic depicting Oklahoma City with DMV (Washington, D.C., Maryland and Virginia). The black-and-white design showcases the versatility of the KD8 Flyweave upper, which can be sublimated with graphics. Durant will lace up the shoe on Wednesday versus San Antonio.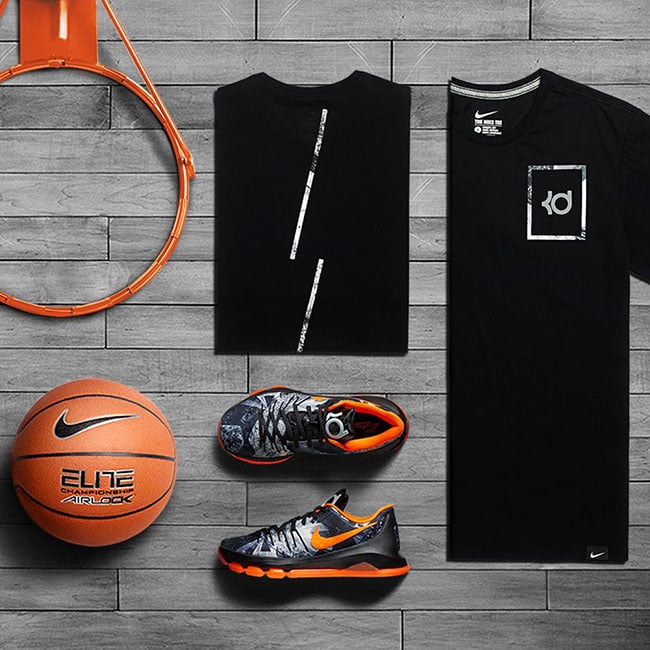 Nike Kyrie 1 Opening Night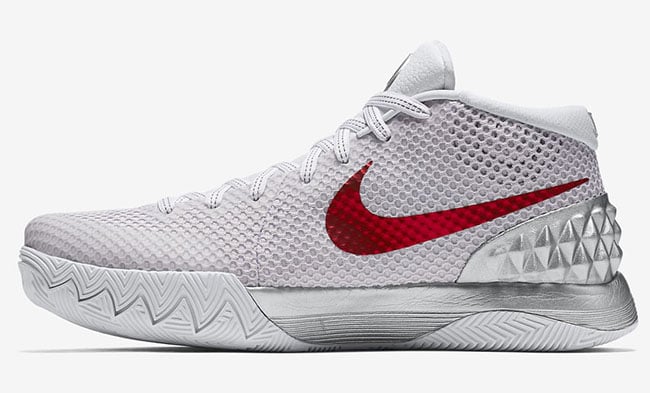 Paying tribute to Kyrie Irving and scoring 55 points against the Portland Trailblazers is the Nike Kyrie 1 'Opening Night' also known as 'Double Nickel'.
The Nike Basketball Opening Night Pack will be available globally beginning November 27th, in limited quantities, at nike.com and select retail locations.
Nike Basketball Opening Night
Release Date: November 27, 2015