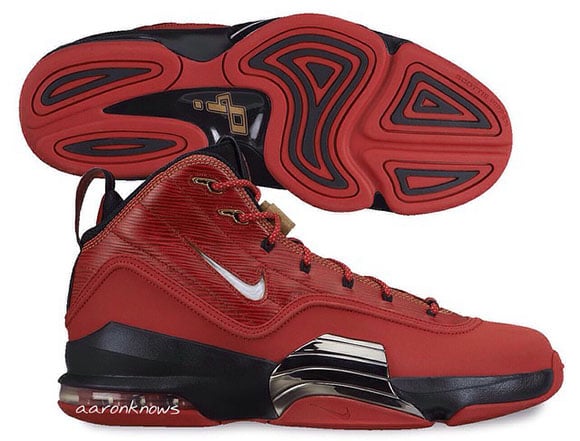 The Pippen 6 has yet to release but just last week made a debut and now we are up to four different colorways shown including this red and black pair.
It seems like any sneaker made that features a predominate red theme will do well and since Nike is the king of that we have the Air Pippen 6 with all red uppers. The brand used black on the midsole with a chrome wing and a white jeweled swoosh is placed on the side.
As for now a release date has not been set but the Red/Black Nike Air Pippen 6 is for sure releasing.
Source: @aaronknows