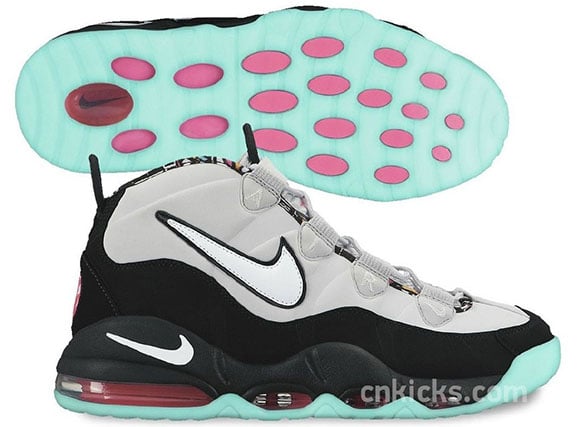 We saw the Lakers version of the Nike Air Max Tempo which we feel is a tribute to Derek Fisher but now it appears a San Antonio Spurs inspired Air Max Tempo will also release.
Derek Fisher hit a game winning shot against the Spurs in the 2004 to win game 5 in the Western Conference Finals, he was wearing the Air Max Tempo. Maybe both pairs will be apart of a rivalry pack?
While the colorway isn't the same as the Spurs 2004 jersey, this Nike Air Max Tempo does feature the 90s theme colors of the team.
Stay with Sneaker Files as we update you with more information, pictures and details.
Source: CNkicks