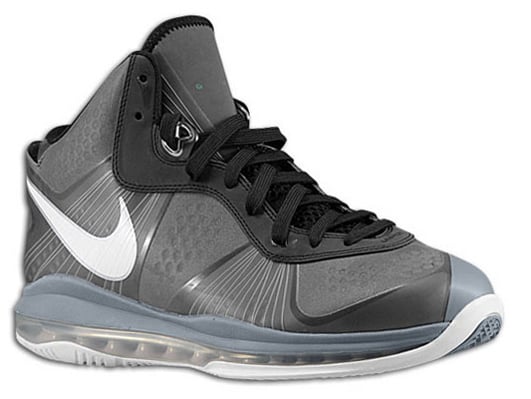 What could possibly be better than receiving your own signature shoe from Nike? Getting two different versions of your own signature shoe!

For those who must have the lightest possible performance sneaker available, the LeBron 8 V/2 should be enough to quench your thirst. More flywire & less leather… that's what some of the lightest weight sneakers are made of. Not to mention that all the suede and leather (depending on colorway) have been replaced with highly breathable perforated mesh panels. If the white/red pair looked a bit off to you, this black/grey pair may be enough to change your mind.

LeBron 8 V/1 or LeBron 8 V/2? Let us know which you prefer.
Via LRJ23