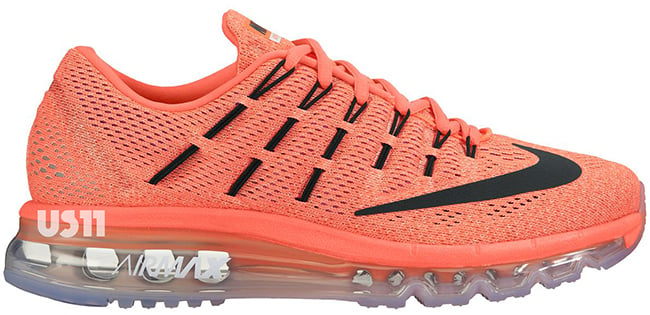 A new color scheme of the Nike Air Max 2016 has leaked, this time they are known as the Coral Nike Air Max 2016.
Not much has changed from the 2015 to 2016 model, small details like the swoosh being moved to the toe box and less Flyknit exposed on the sides. For this particular pair they use a shade of coral through the uppers while black accents hit the swoosh, Flyknit and tongue. This pair is finished off with a clear air unit and icy sole.
For now we only have the single shot of the Nike Air Max 2016 and no release info as of yet. What are your thoughts on the newest Air Max? Let us know by leaving a comment below.
Source: US11