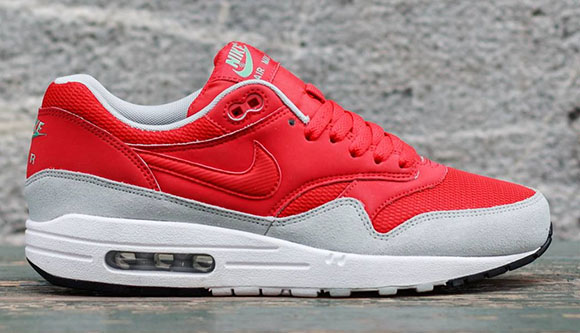 Mixing up the original Air Max 1, Nike is brining back another pair that will use a predominate 'daring red' shade, a look that is in time for Christmas if you're overseas.
As you can see, the uppers feature daring red mesh and synthetic materials. Grey is used on the mudguard while white drapes the midsole. Nike had opted for a mint shade of green on the branding.
You can grab the Daring Red Nike Air Max 1 now at Titlo.