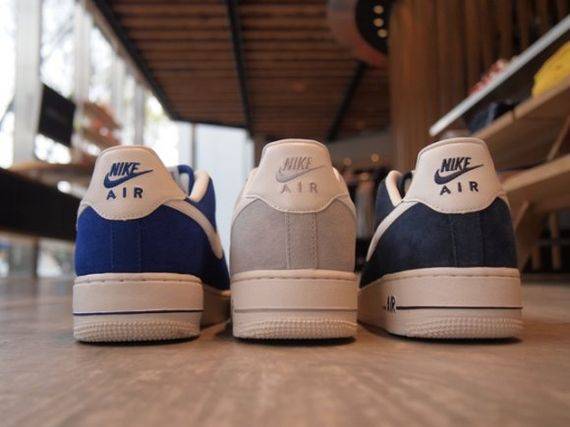 Perceived by many as Nike's greatest shoe of all time due to its ability to last over the years, the Air Force 1 is back and ready for the spring.
Draped in a suede upper, the pack brings three dope colors (Navy, Grey, and Royal) along with a white Swoosh and liner. While more and more companies are moving towards suede uppers for the warm weather, Nike gets into the action as well on one of their classic sneakers.
Look for these to hit retailers in the near future and stay tuned into Sneaker Files for the latest news on upcoming releases.