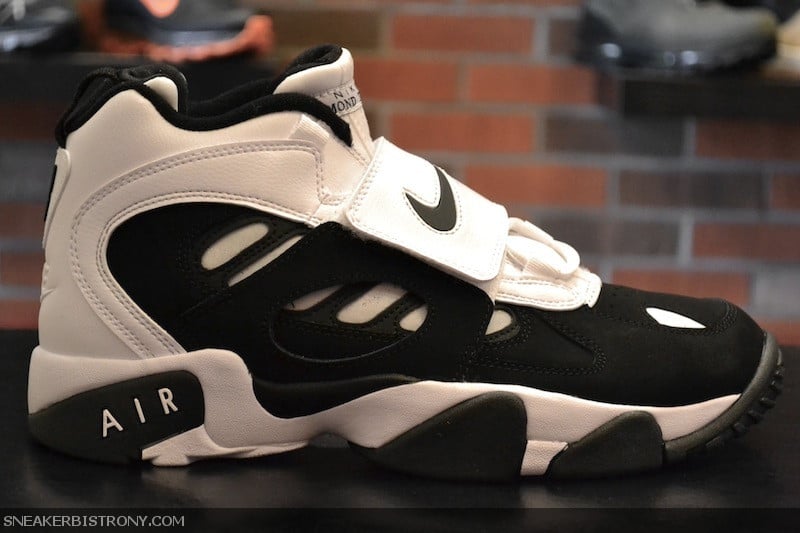 Following the recent release of the classic "49ers" Air Diamond Turf II comes this black and white version of Prime Time's signature kicks.
A simple and clean colorway, the kicks basically invert the black and white portions of the "49ers" colorway while ditching the red and gold in favor of additional black and white accents.
Completed with Deion Sanders's logo on the heel, the black/white Nike Air Diamond Turf II is now available for $120 via Sneaker Bistro in New York.