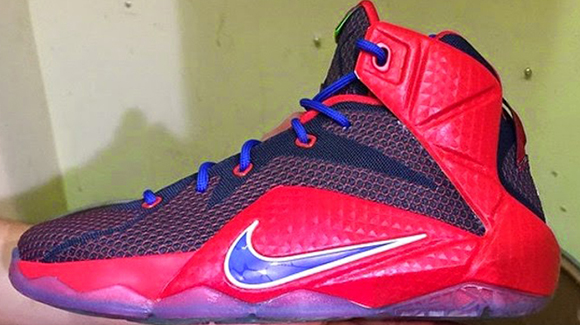 Now that it is 2015 we should expect more and more LeBron 12s to release and images to stream in. When they were originally announced, Nike showed off multiple pairs of the LeBron 12 but now we have to wait for images to leak. This is what happened today with a new pair of LeBron 12s.
Not much information is known on this pair of Nike LeBron 12s, but they sport red on the Hyperposite with navy working its way into the hyperfuse and blue hitting the swoosh and laces. From this image it might be hard to see but a new design is used of triangles.
For now we only have this single image and no additional information on the Nike LeBron 12 shown in red, blue and navy but stay tuned for updates.
Source: @lopab77