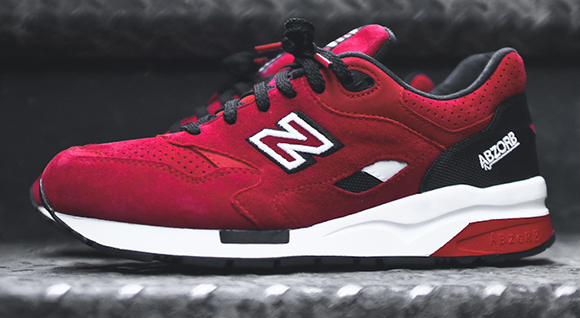 When New Balance came out with the Elite Edition they started to adopt the materials and characteristics to other models. For example the new 1600 is one of those shoes.
The New Balance 1600 is known as 'Urban Sky', while we are not sure where the nickname came from. The boutique could of came up with the name, but since multiple stores have posted the same nickname, it could have just came from New Balance. Featuring red suede uppers, black accents and a white midsole.
One store you can grab the Urban Sky New Balance 1600 at is Kith NYC. Retail price is $130 and only a few sizes are left.