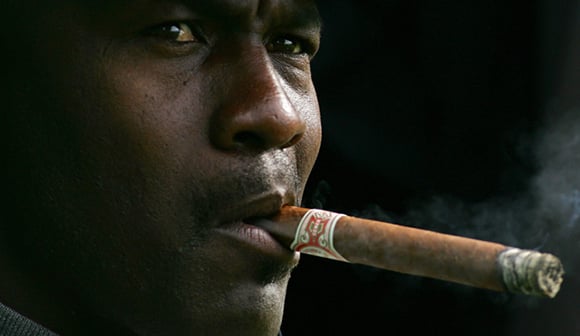 Michael Jordan landed on the Forbes list yesterday and is officially a Billionaire. A large percentage of that is due to us, sneakerheads. Granted he has had a large amount of endorsements over the years from Gatorade, McDonald's and of course Nike which he has formed his own brand through, Jordan Brand.
Jordan has been long retired from the NBA but his legacy lives on with his sneakers. But how relevant is he today compared to other athletes? This graph provided by Business Insider compares the sales to five different athletes with signature shoes from 2012-13. Shown in millions, Air Jordan's have accounted $2 Billion dollars in 2012 and 2.5 Billion in 2013.
Also on the list is LeBron James, who is second then Kevin Durant, Kobe Bryant and Derrick Rose. Both Kobe leads rose by $10 Million.
Durant had a large increase with $35 Million in 2012 then $175 million in 2013. LeBron heads the way as his line sells the most for an active NBA player at $300 million.
You can add LeBron's, Durant's, Kobe and Rose totals up for both years and it still would not meet Michael Jordan's lowest year.
Image Source: AP/Getty