Marvel and Bape connected for the first time in 2005 to release a collection of Bape Stas inspired by Marvel superheroes. The two will return in 2022 for a new collection with added characters.
Included in the collection are six colorways of the Bape Sta inspired by Iron Man, Captain America, Hulk, and Thor, which was used in the 2005 collection. As for new additions, we have Black Widow and Rocket Raccoon.
Each pair comes constructed with patent leather on the upper while the character lands on the lateral heel of the left shoe. Next, we have the Marvel logo on the heel of the right shoe. Each pair comes with special packaging.
Below, you can check out the entire Marvel x Bape Sta collection that will give you a closer look. A release will take place on August 21st in China, while a stateside drop will take place later this year at select BAPE stores and Bape.com. Once we have more information, we will make sure to update you.
Update (12/5): Bape has announced that their latest Marvel x BAPE STA Pack, which includes the Spider-Man, Venom, and Doctor Strange colorways, will release Sunday, December 11th, at Bape retailers and online.
Update (11/18): With six colorways releasing in August, Bape has announced that three more Marvel x Bape Sta colorways will debut on November 25th, exclusively at Tokyo's Comic-Con. The characters releasing are Spider-Man, Venom, and Doctor Strange.
Marvel x BAPE Sta 'Spider-Man'
Release Date: November 25, 2022 – Tokyo's Comic-Con
Release Date: December 11, 2022 – BAPE
Marvel x BAPE Sta 'Venom'
Release Date: November 25, 2022 – Tokyo's Comic-Con
Release Date: December 11, 2022 – BAPE
Marvel x BAPE Sta 'Doctor Strange'
Release Date: November 25, 2022 – Tokyo's Comic-Con
Release Date: December 11, 2022 – BAPE
Marvel x BAPE Sta 'Iron Man'
Release Date: August 21, 2022
Marvel x BAPE Sta 'Captain America'
Release Date: August 21, 2022
Marvel x BAPE Sta 'Hulk'
Release Date: August 21, 2022
Marvel x BAPE Sta 'Thor'
Release Date: August 21, 2022
Marvel x BAPE Sta 'Rocket Raccoon'
Release Date: August 21, 2022
Marvel x BAPE Sta 'Black Widow'
Release Date: August 21, 2022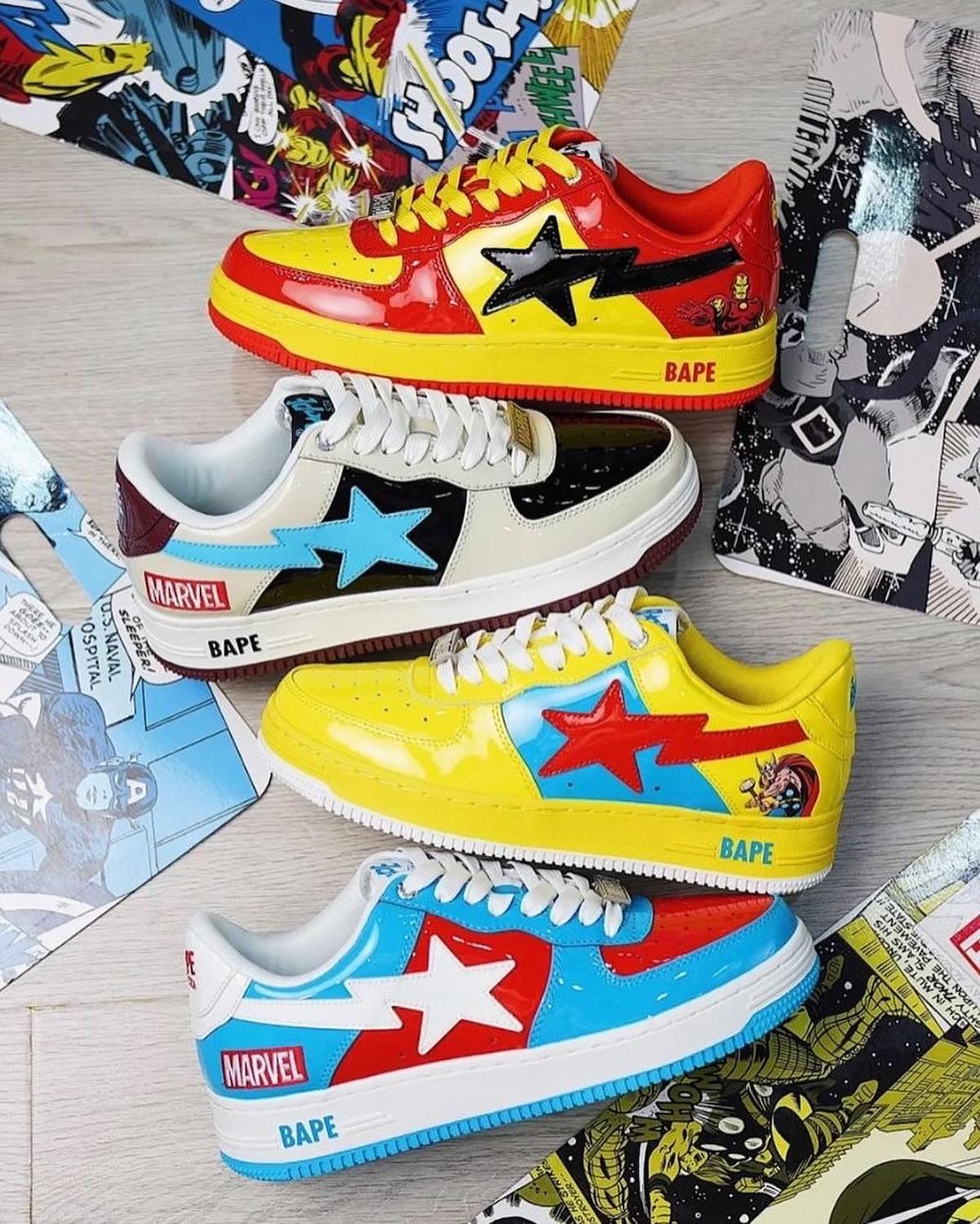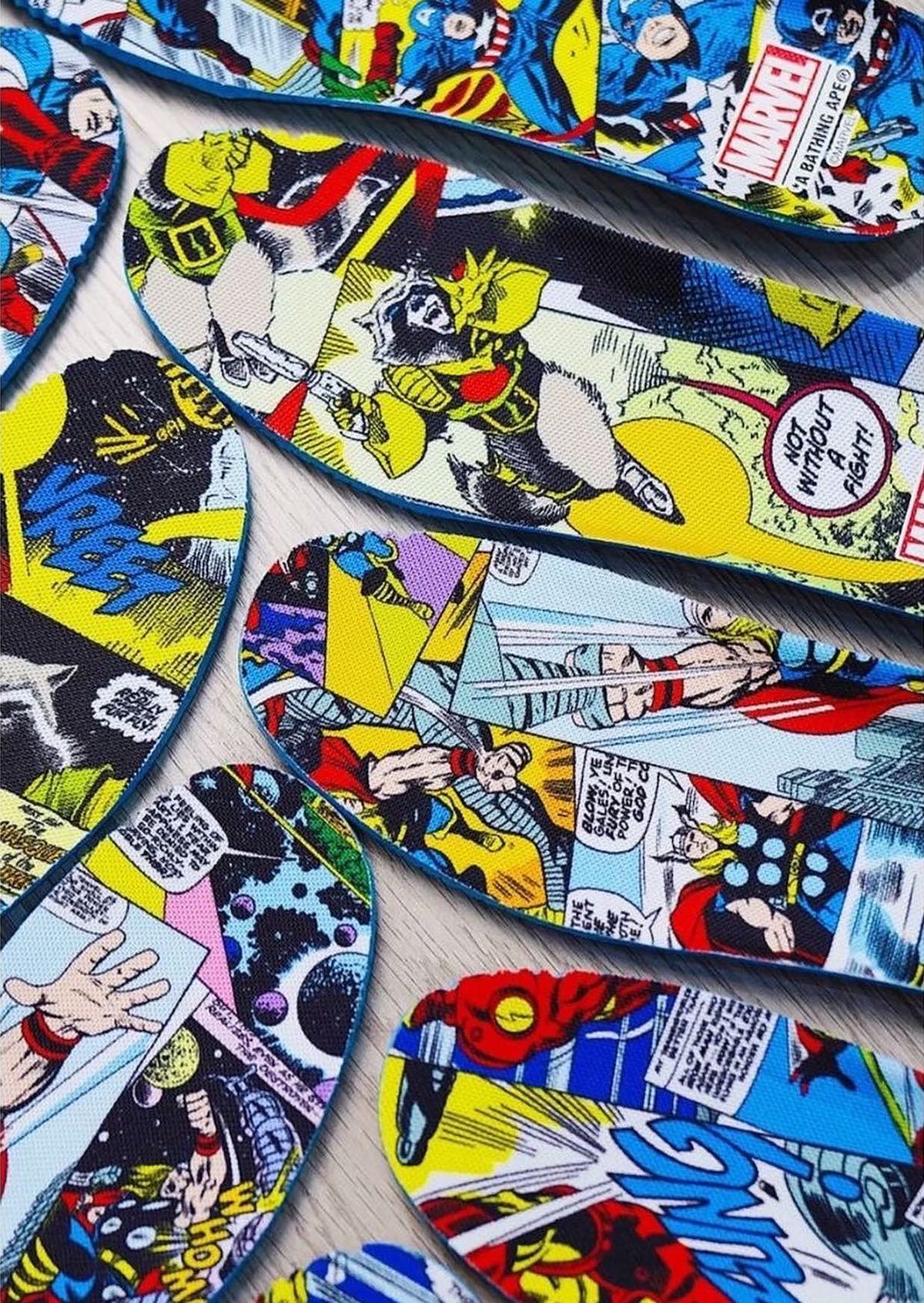 Images: vcchan