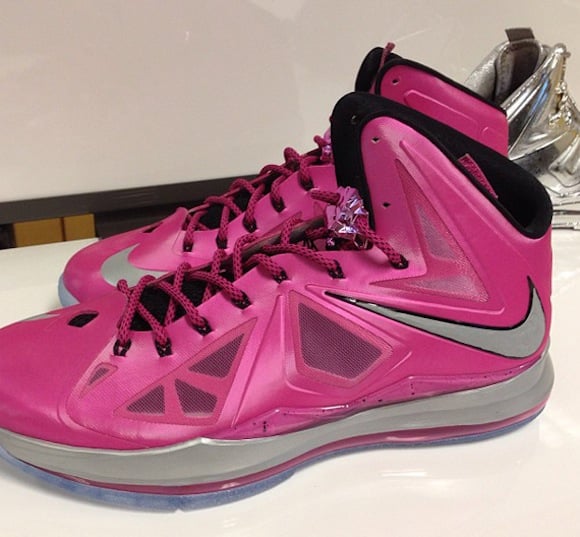 Since the series has officially ended concluding in Heat winning the series, most of you sneaker-heads are waiting for some exclusive heat to drop from the signature Lebron collection. Well, we are bringing you an exclusive look at the Lebron X "Kay Yow".
Featuring a bright pink overlay, the Lebron X "Kay Yow" steals the spotlight with this new crazy colorway. To not make it too crazy, Nike decides to throw in some "Lebron Head-band" white in the signature swoosh and mid-sole. Right above the white mid-sole, you can see a pink layering with black speckling. One feature I'm not to sure about is the sole bottom. Could the "Kay Yow" be sporting an icy blue bottom?
Stay tuned to SneakerFiles for more detailed and exclusive photos coming on the way. There is not set date of release but stay tuned for some more useful information. So sneaker-heads should we File or Shred the "Kay Yow"? Leave a comment below.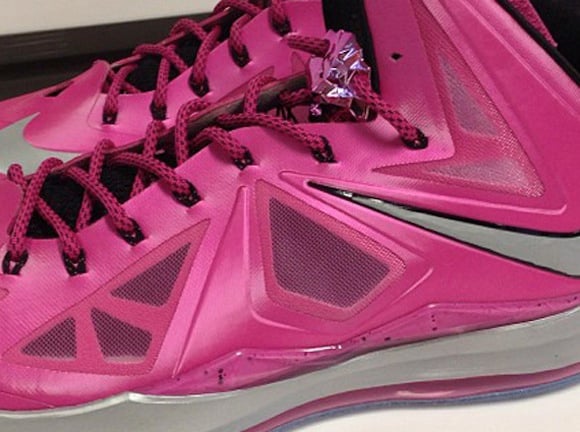 Via Starky23