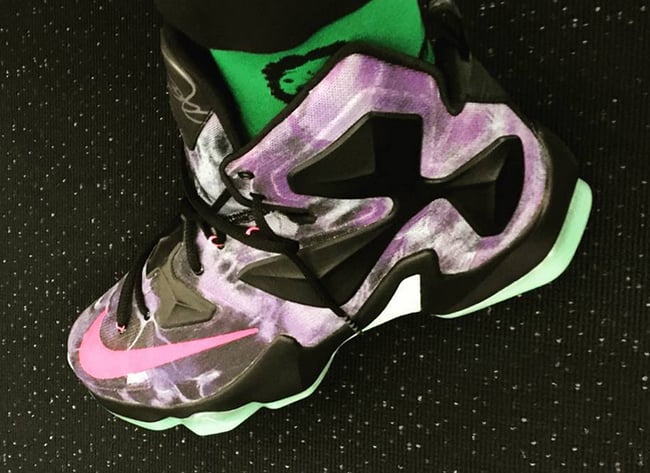 If you jumped on the Nike LeBron 13 iD when it released on Nike Store, you still have some time before receiving your custom kicks. Now if you're LeBron James, there is no waiting but everyone knows this already. Today LeBron James shared his iD he created via Instagram.
King James LeBron 13 iD is very eye-catching electric like base which has shades of pink, white and black mixed in. The swoosh gets dressed in pink while the Hyperposte and midsole is done in black. Making them standout even when the lights dim, he chose a glow in the dark outsole and sole.
On a side-note, LeBron James has asked on Instagram if you have designed a pair of the NikeiD LeBron 13, and if you did, he is also asking to share with him your creation.
What do you think of LeBron's NikeiD LeBron 13? If you had the chance to create a pair, share with us what you made below or through social media.
Source: kingjames