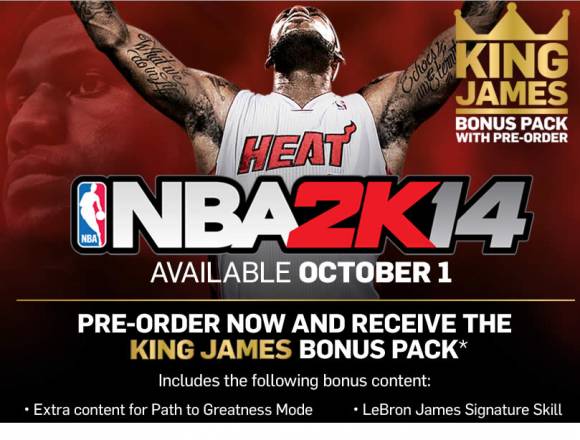 It has been announced that King James will be featured on this years NBA 2K14 cover. After having another amazing season and taking his team back to the NBA Finals once again, it only make sense that he would be placed on the cover of the most popular basketball video game.
If you pre-order the game you will receive content such as LeBron James signature skill and extras for the Path to Greatness Mode.
You can plan on picking up NBA 2K14 on October 1st.
Via: 2ksports