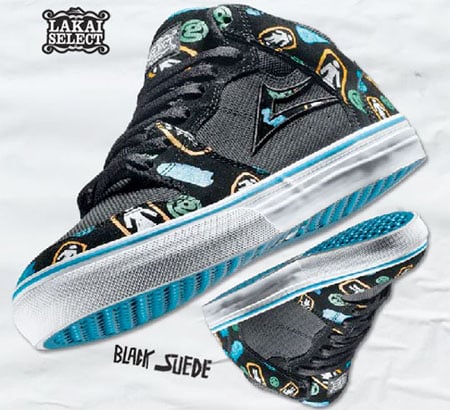 Only a few days ago pictures of the Red and Blue Leather Lakai Telfords surfaced the internet and now a few pictures from the '07 Holiday season have been uploaded to the internet and are seen after the jump. Lakai also teams up with several different brands to release some crazy collab shoes:
Enjoi Skateboards x Lakai Foster 4
Fourstar Clothing x Lakai Howard Select
Girl Skateboards x Carroll Select
Fourstar Clothing x Kost-One
Keep your eyes peeled as Lakai releases their new promising shoes this Holiday season. Via High Snobiety.