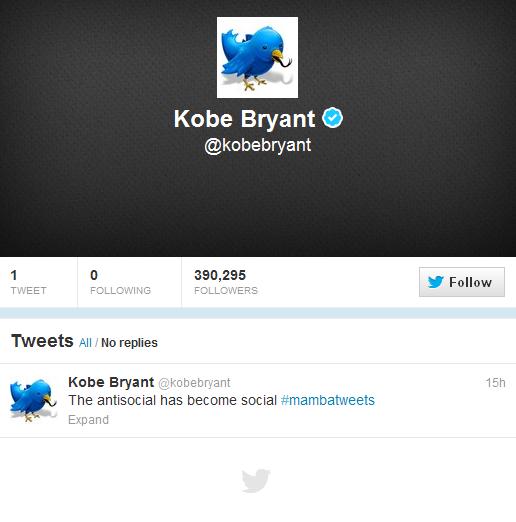 Kobe Bryant has finally joined Twitter!
For a superstar athlete who was once opposed to the idea of social media has come to a realization that it might not be that bad after all. Well, considering Kobe's only tweeted once and already has nearly 400K followers, we'll have to see how well the Laker adjusts to the change. Now's your chance to talk basketball, the Lakers, and the Nike Kobe VIII (8) with the man himself.
Follow Kobe: @kobebryant!