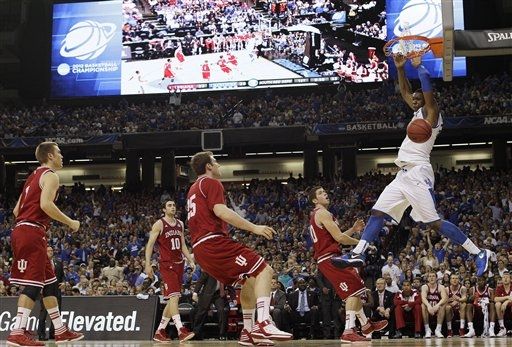 Not to be outdone by the Hoosiers, the Kentucky Wildcats brought out some heat of their own in last night's 102-90 win.
In last night's action, everything from a black and blue colorway of the "EYBL" Zoom KD IV and blue camo Kobe VI to the "Old Royal" Air Jordan 10 and "Orlando" Air Flight One could be seen on the feet of the Wildcats.
Kentucky is set to take on Baylor this Sunday for a trip to the Final Four.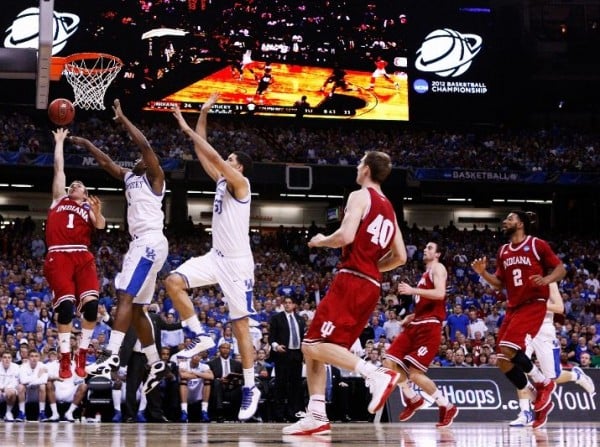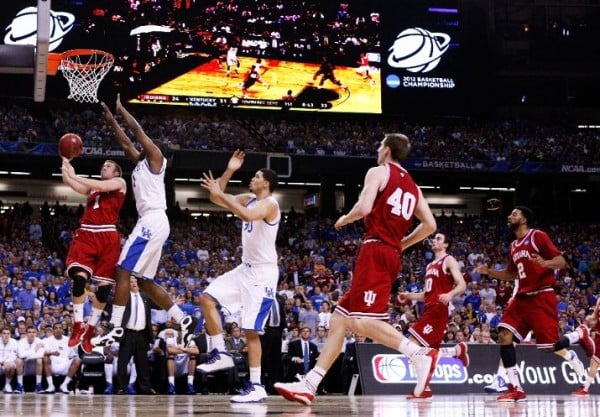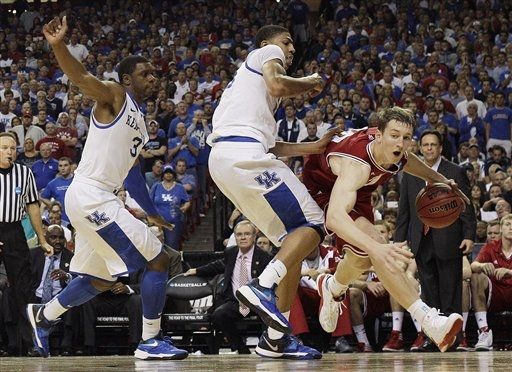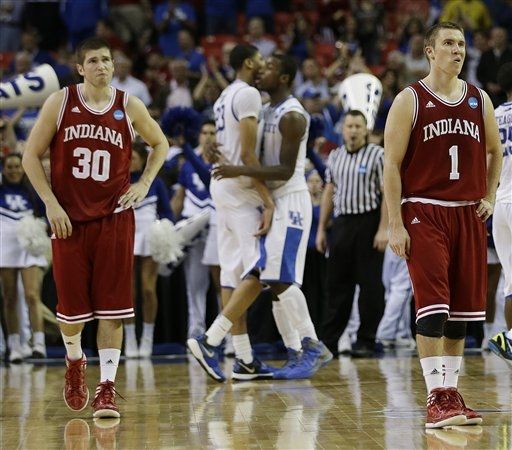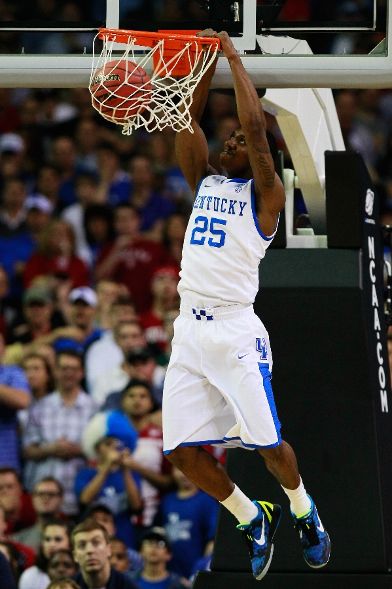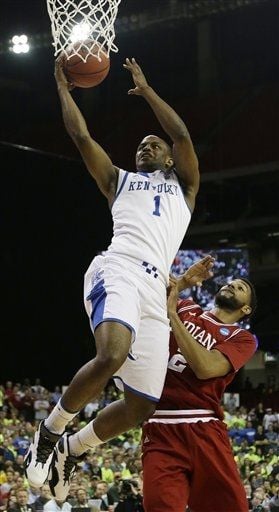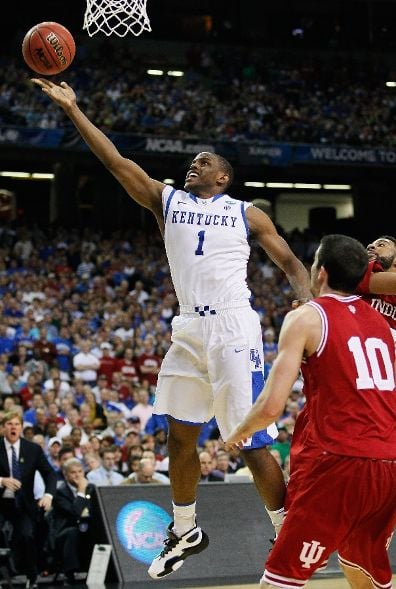 Via ESPN.