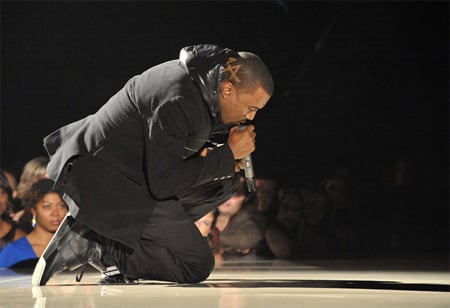 We dropped some news back in mid August of 2007 about Kanye West releasing a signature shoe with Nike, and we just might have the first sighting of this unknown pair.
Kanye West says in a interview with themoment:
I had on a pair of Nikes too, but I can't talk about those because they're not out yet.
Kanye was spotted wearing a pair of unknown Nike's at the 2008 Grammy's when he performed. Now we do not want to say this is West signature shoe, but it very well could be. We will drop more information soon.