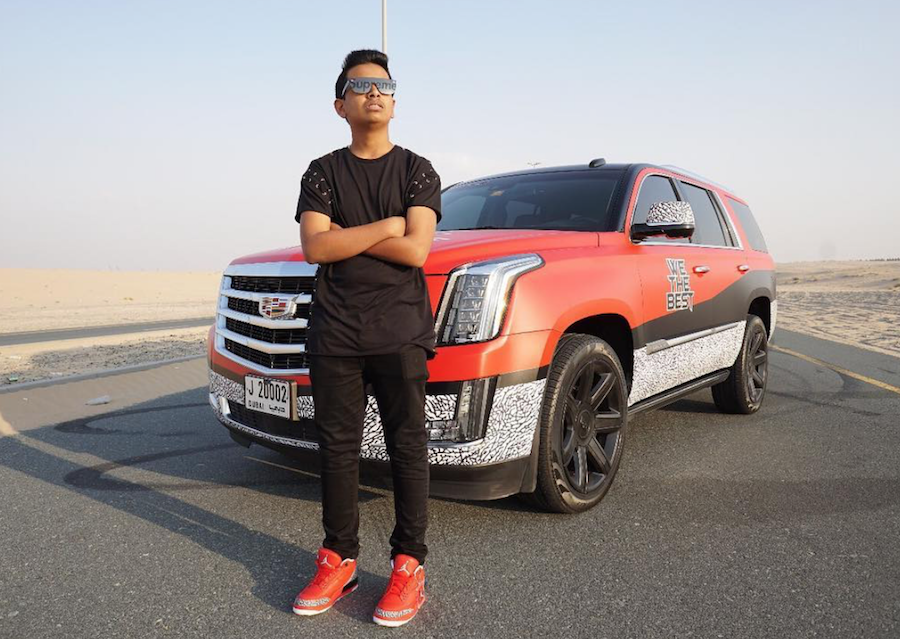 Rashed Belhasa who goes by Money Kicks shared his YEEZY 'Turtle Dove' inspired Escalade sometime back. Now he has used the 'Grateful' Air Jordan 3s that he received from DJ Khaled for inspiration on his Escalade.
As you can see, his Cadillac grabs all the highlights from the rare Air Jordan 3 which includes the shade of Red, elephant print and 'We The Best' showcased all over.
Below you can check out a couple videos from Money Kicks which will show off his Cadillac Escalade along with him receiving his 'Grateful' Air Jordan 3s from Khaled. Make sure to visit the comments section with your thoughts.