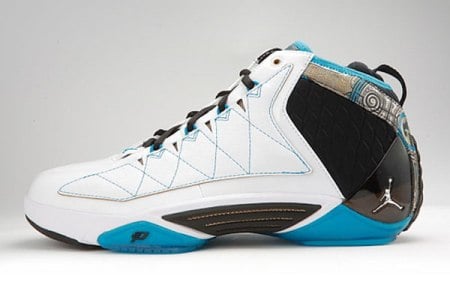 N'Awlins point guard and all around good dude,Chris Paul, recently hit China to explore the vast country's developing hoops tapestry and tout his new shoe from Jordan Brand. The "shoe" is not a 'nother run of the mill product; it's a performance machine with design cues that revert back to primordial days in The Middle Kingdom and technological attributes that match up with CP's explosive excellence in NBA arenas.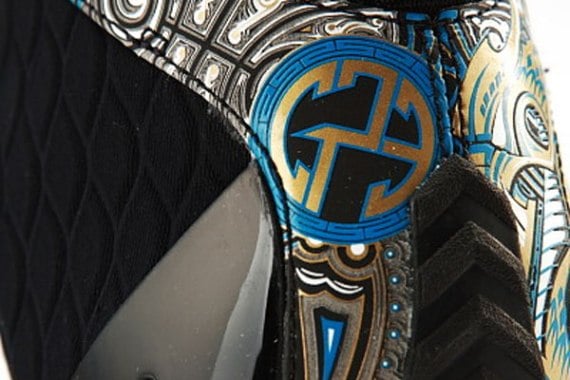 Beginning at the top, the CP3.II "China" blends attributes from noble Asian folk character, Zhao Yun, and Chris's palpable charisma on and off the court. Zhao imbued fearlessness, invicibility, calmness and intelligence as he did battle against venomous villains, saved countless damsels in distress and preserved justice throughout The Thee Kingdoms. Paul's "job" ain't nearly as serious, but he attacks opposing point guards with a veracity that's instilled the jazz back in N.O. AF (After Katrina) – and that's justice, my friends.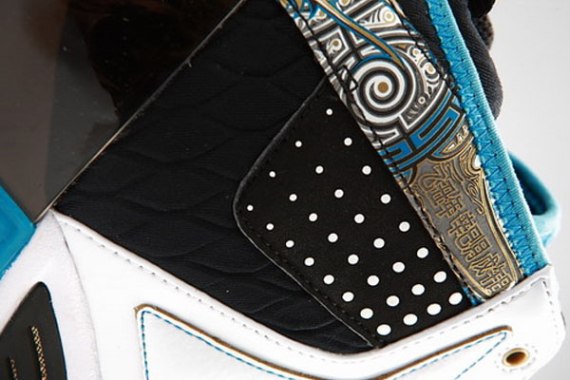 The II's neoprene ankle collar and holographic heel panel blends important elements from both larger-than-life characters. The "61" (a reference to Paul's fallen grandfather – a steadfast gas station owner that instilled one heckuva work ethic in young Chris ) and "106" (Chris recorded a steal in 106 consecutive games, an NBA record) are prominently designed in. Chinese characters and calendar years "XinSi" and "YiChou" pay dutiful homage to the month of May (MJ and CP both clocked ROY Awards in the flowery month) and Christopher's birth in '85, respectively. If that doesn't quench your thirst, the sneaker's white/black/grey/orion blue color scheme is well-balanced like Yin and Yang.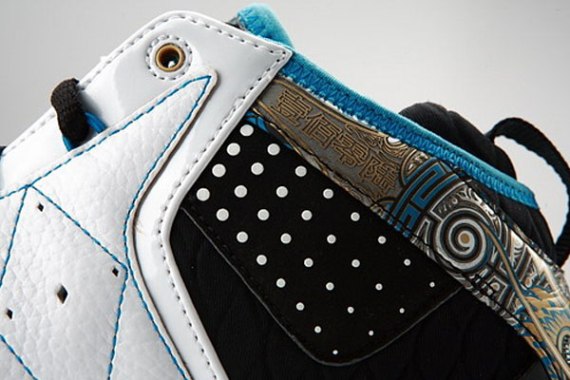 Tech Specs:

-Nufoam ankle collar molds to the foot during play, offering comfort that conventional ankle support systems cannot match.

-Achilles shock pads situated at the heel and a sturdy arch plate embedded near the midfoot provide a foundation nearly as strong Zhao's military tact.

-A traditional herringbone pattern paired with forefoot flex grooves and a rubber toe wrap keeps you grippin' the floor when you're guarding a slithery nomad with herky jerk handle.

-Comfort is provided via Zoom Air in the fore and DHIP (Dual-Density Hardness Injection Phylon) out back.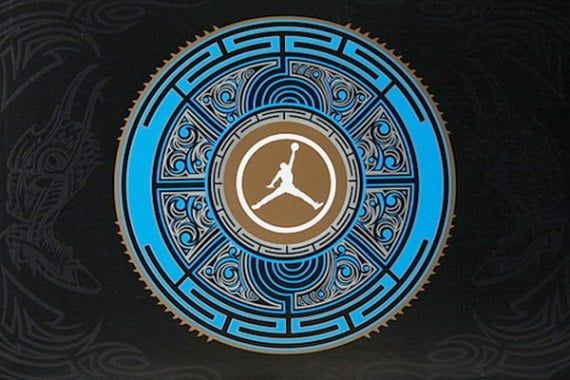 The Jordan CP3.II "China" is available now at select Footlockers.