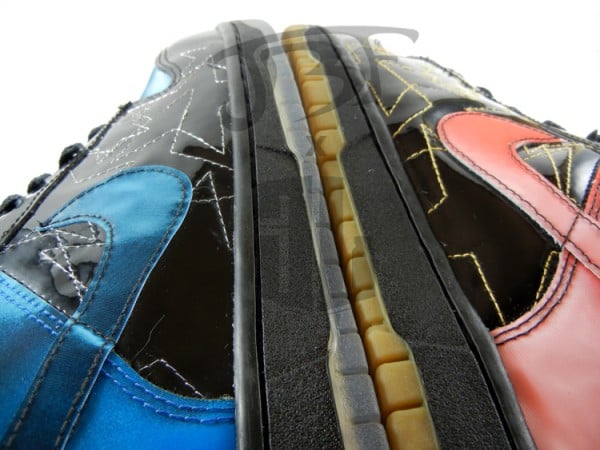 JBF Customs & EmmanueLabor just recently finished a beautiful collaboration featuring the Nike Dunk Low in an ASG theme. Both designed the sneaker together then went to work putting them together, JBF took care of the 'East' while EL took care of the 'West'.

Red and blue lenticular is used along with black patent leather. The typical separate stitched toe and midfoot panels have been removed and in its place are the ASG's Star designed stitched right into the solid one piece material.

These are a 1 of 1 custom collab between the two artists and are now available to purchase. For $500 you can have one or the other (East of West) or you can have both for $800. Contact blaise28@gmail.com to purchase and be sure to follow both custom artists on Twitter for their latest creations @JBFcustoms & @emmanuelabor.