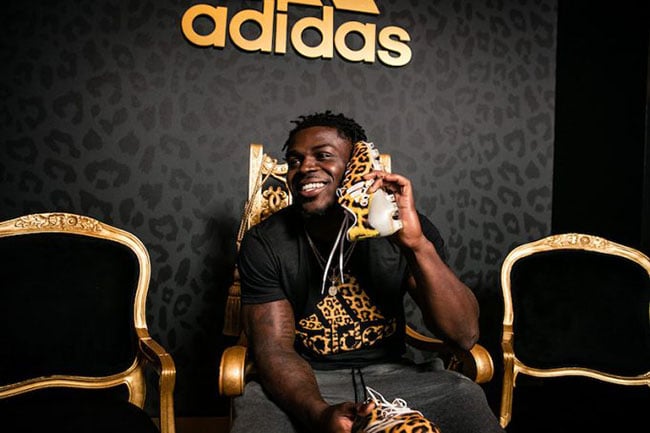 adidas today announced a multiyear partnership with top pro prospect, Jabrill Peppers. With a unique blend of a speed and power, the 2016 Heisman Trophy finalist is a hybrid player who can play offense and defense, specializing as a linebacker, cornerback and safety.
Peppers was named the 2016 Nagurski-Woodson Defensive Player of the Year, Butkus-Fitzgerald Linebacker of the Year and was a unanimous All-American. Peppers was also awarded the Paul Hornung Award, honoring the nation's most versatile college football player, and took home the Lott Trophy presented annually to the college football Defensive IMPACT (Integrity, Maturity, Performance, Academics, Community, and Tenacity) Player of the Year.
Peppers joins the adidas Football roster of Offensive Rookie of the Year Dak Prescott of the Dallas Cowboys, Defensive Rookie of the Year Joey Bosa of the Los Angeles Chargers, Super Bowl 50 MVP Von Miller of the Denver Broncos, and Pro Bowlers Aaron Rodgers of the Green Bay Packers, DeAndre Hopkins of the Houston Texans, Josh Norman of the Washington Redskins and Eric Berry and Marcus Peters of the Kansas City Chiefs, among others.