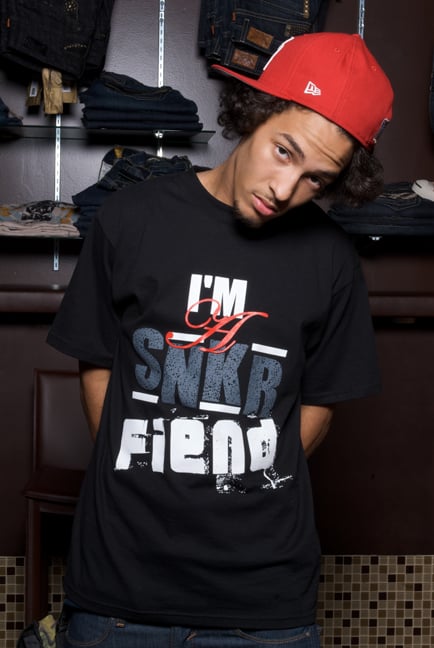 In 2002, Darrick Carruth started a sneaker inspired line labeled Sneaker Fiend. The line itself has made appearances at the Magic Show in Vegas as well as boutiques across the globe. Carruth has been featured in a myriad of magainzes on behalf of his SF line, too. Each t-shirt is toned up in color schemes that correlate to lifestyle releases from brands across the shoe realm. Carruth explains, "Sneaker Fiend is dope product. Made by dope people, for dope people. It's about ecstatics for sneakerheads. It's about the culture. It's about hip-hop. It's about fashion. It's about being fresh at all times and about fresh people."
Oscar Castillo aka wreckinkickz and Chris Cason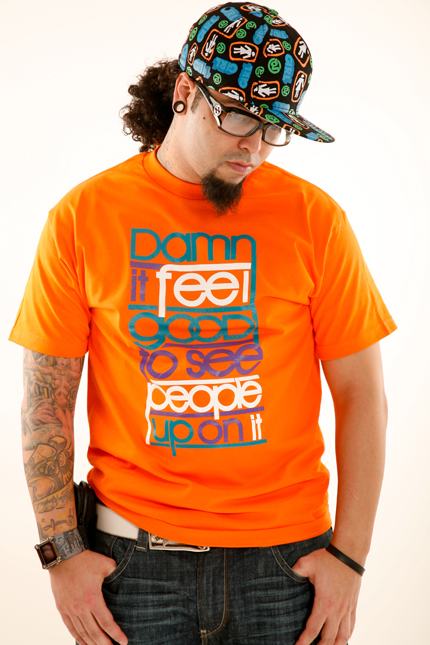 How are You different from a lot of the other Sneaker inspired t-shirts?
What I found with a lot of sneaker inspired lines is that they all work of Jordan. Their main backdrop is Jordan. Everything that they do is based off Jordan. We try to stay away from that. They try to work with every color way a shoe comes out in, we stay away from that and deal in our own color ways and we want our consumer to gravitate towards the product. If I know a red and black Jordan is coming out, I just won't put out a red and black shirt cause a Jordan is coming out. I might put out a green and black shirt. It will still match that Jordan, but it's our color way. What we try to do is push the boundaries. Most people stay in the safe lane. If you put a Jordan on a shirt, 9 out of 10 it's going to sell. If you put something that relate to a Jordan, it's going to sell. We want ours to be thought provoking. We want to evoke emotions.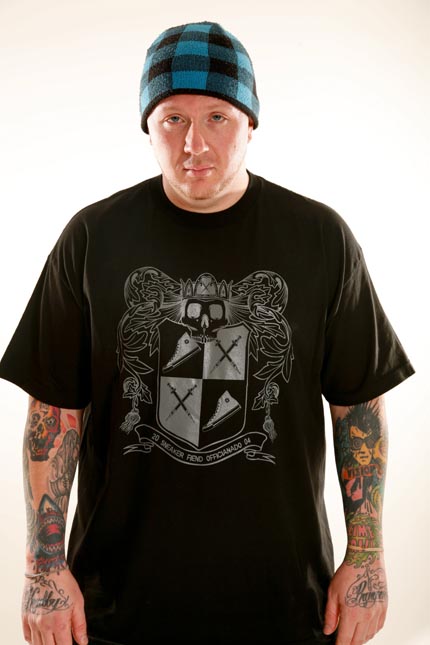 How do You pick your colorways?
We do our own color ways and then we let the consumer go find a shoe to match our color way. It would be too easy if we matched it with shoes that are already out. That's the easy way. For us, we want to take the harder route. What I found out is our consumer appreciates the fact that we use our own color way, bold colors. You might have a shoe that's dead stocked that you aren't able to find a shirt to go with. We come with this crazy color way that you been looking for something to match, the customer appreciates it. The consumer appreciates it more. It's a no brainer to do red and black all day, white and black all day, red, white and black all day, that match all eighty percent of the shoes, but what about that guy that has that lavender shoe? He bought a yellow and green shoe. What about him?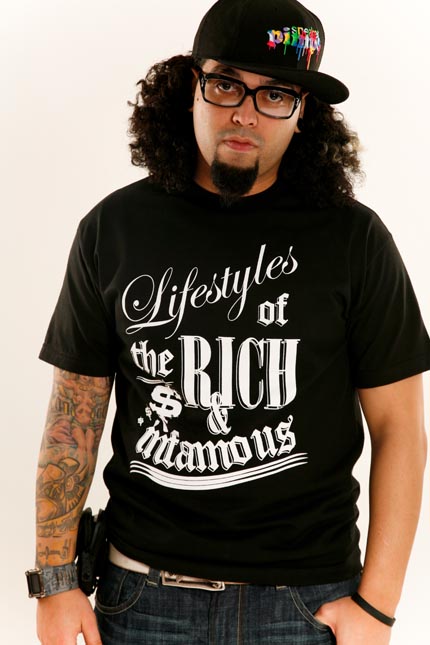 So You are pretty much diverse with the colors selected to match other brands?
We're across the board. We're not specific to a brand. If you see a lot of shirt companies, their shirts match nothing but Nike. They color way match nothing but the Nike, Jordan or Air Force One color way. We're not loyal to anything of that mass. Our only loyalty lies within dope product. It's freshness. If it's fresh, than that's what we run with. Fresh people, dope people and progressive people recognize. If you're in the safe lane, our brand might not be for you. If you're a progressive person and really a hip-hop, sneakerhead than you're going to appreciate what we do. We come from the point of view of a true connoisseur. Of this culture.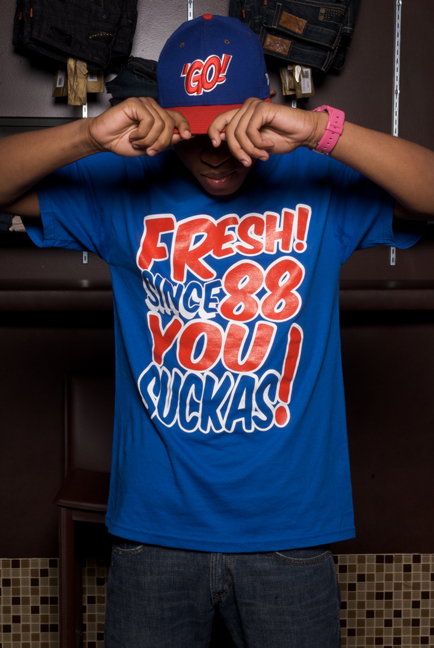 Big D, Sneaker Fiend T's. I am the CEO, owner, co-captain, head guy in charge of Sneaker Fiend T's.
www.sneakerfiendtees.com
Anything Else?:
I just want to tell everyone that's been supportive of our movement, I definitely want to than them. I want to let the sneaker culture know that we're here. Anybody got any suggestions in what they're looking for, hit us up at [email protected] We're open to suggestions. Peace.