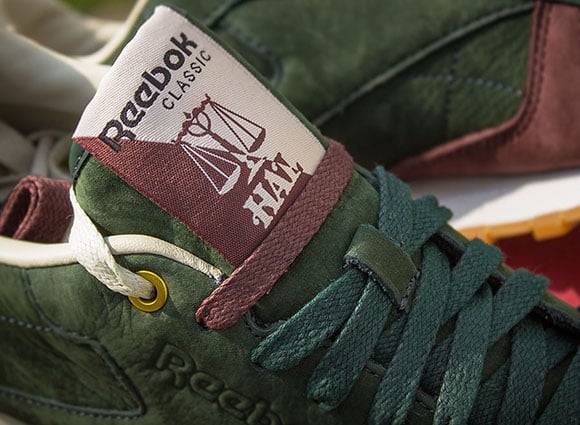 Australian shop Highs & Lows have teamed up with Reebok to create a really great looking collaboration Reebok Classic Leather.
The upper part of the shoe is dressed in a beautiful forest green nubuck that compliments's nicely the coffee brown and slightly off-white accents; all set off so perfectly by the sneaker's gum sole. This more subtle, earth toned look works to make it a great pickup for a summer full of camo shorts and dark denim. Lucky for us this collaboration is coming state side this weekend, sparing us all some serious shipping fees!
Keep your eyes peeled to Packer Shoes this weekend as they continue to prove themselves to be the online retailer to see for Reebok Classics.