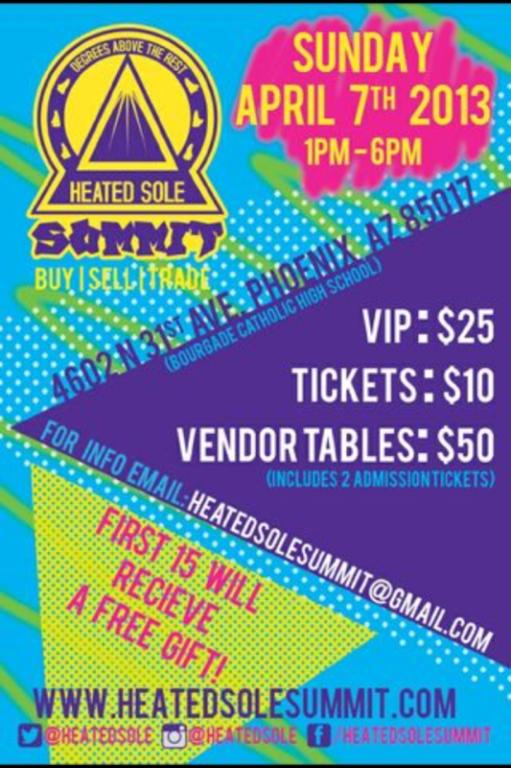 It's that time of the year again! As the snow clears and the colder temperatures start to heat up, so do the kicks and the variety of sneaker shows around the country. One of the many events happening this year is Phoniex, Arizona's Heated Sole Summit '13.
This Buy/Sell/Trade event will go down as one of the biggest to happen as many sneaker enthusiasts will line up for raffles, giveaways, dope vendors, free food, the best in music, and of course, sneakers! With a philanthropic twist to this year's event, the good folks over at Heated Sole Summit will donate proceeds of the event to a local high school.
For more information on the event, check out the official event flyer below or log-on via Twitter/Instagram: @HeatedSole and at Heated Sole Summit on Facebook. Stay right here with Sneaker Files for more sneaker event news happening in your area!