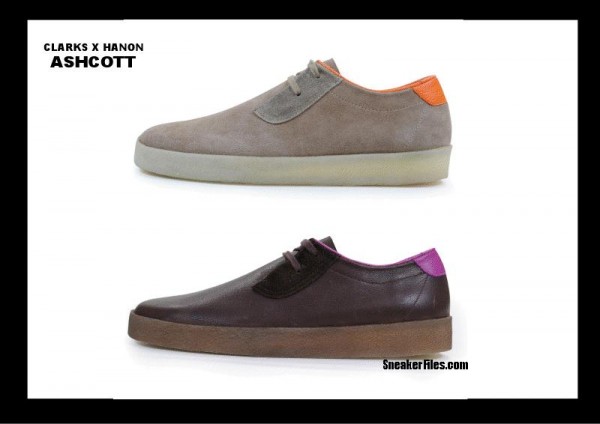 Named after a small town in Somerset, the Ashcott was first introduced in 1976 and has had a cult following ever since.

With the second installment of the collaboration between Clarks x Hanon, two editions of the Ashcott will be made available this weekend, April 9th. Each model has premium materials applied (other brands take note) including leather and suede. Neutral tone uppers are accented with a pop of color to add some extra Spring/ Summer flair along with a set of additional laces for some added flavor.

Come Saturday, if you are interested in owning one or both pairs available head over to the Hanon-Shop.