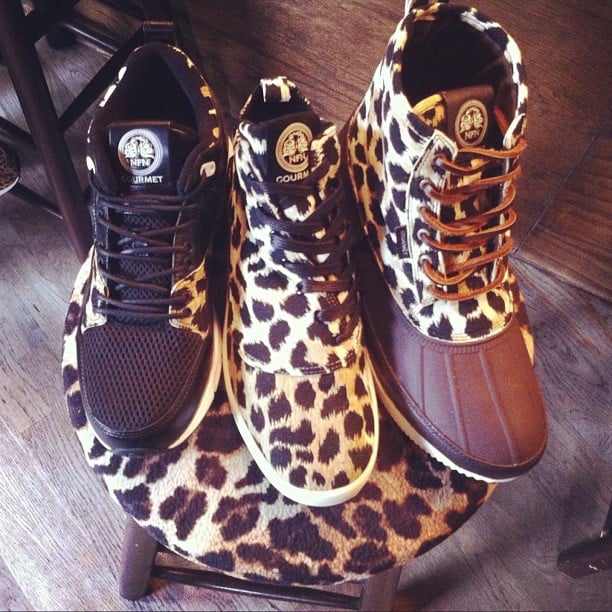 California-based, Italian-influenced Gourmet is set to drop another trio of animal-printed sneakers this Fall.
Co-founder Jon Buscemi dropped this teaser image today, clearly showing off the brand's 35, Dieci 2 and and what looks like a high-top version of the Quadici in new colorways for Fall 2012.
Enjoy this first glimpse at the upcoming collection and stay tuned for more from the brand in the months ahead.