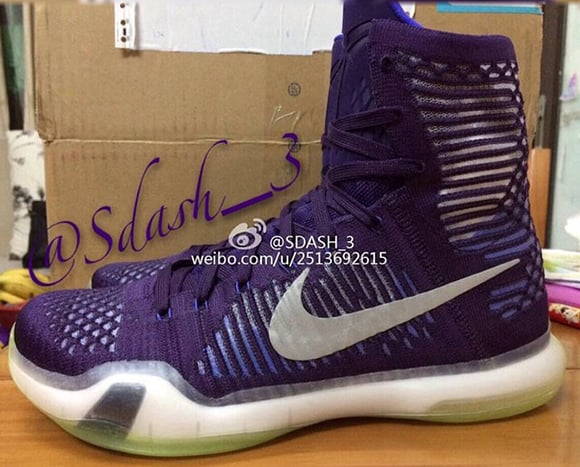 While most of us were excited to know the Nike Kobe 10 would release in low tops, it appears the brand has other plans. In our first look which also confirms they will be releasing High top versions of the Kobe 10.
The Nike Kobe 10 has a similar look to the Kobe 9 highs, which is a either you love them or hate them type of sneaker. Although a certain color scheme may make you lean one way or another. The first pair to be exposed will dawn a purple flyknit upper paired with a translucent volt sole and white landing on the swoosh and hinted throughout.
The Kobe 9 Elite must have done well enough for Nike to bring it back with the Kobe 10, although it is not confirmed if this pair will be an elite or another name attached to them. What do you think of the Nike Kobe 10 High?
Source: sdash