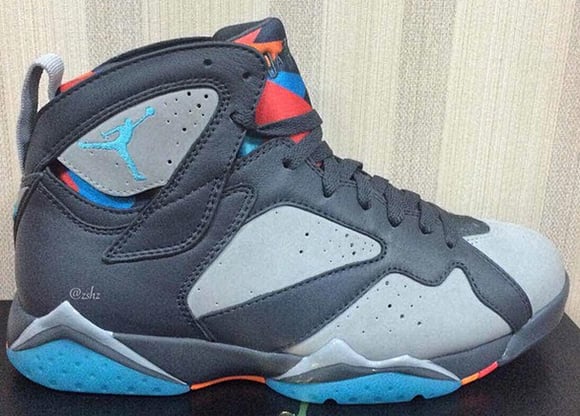 Before the Charlotte Hornets changed back to it's original name, they were called the Bobcats. The name change happened in 2014, and it appears Jordan Brand will launch a pair of Air Jordan 7s inspired by the once name.
We find it odd that a Bobcats Air Jordan 7 will be releasing in 2015. While they do resemble the teams colors, we feel that it's possible they will actually be inspired by one of the Looney Tunes characters. Unless Jordan Brand plans on releasing models of sneakers specifically linked to his achievements, which he is doing but for his playing days. They also somewhat resemble the Bordeaux Jordan 7, which is also returning this year.
Rumor has it the Air Jordan 7 Bobcats will release in May 2015.
Air Jordan 7 Bobcats
Colorway: White/Dark Turquoise-Black-Ice Cube Blue
Release Date: May 2015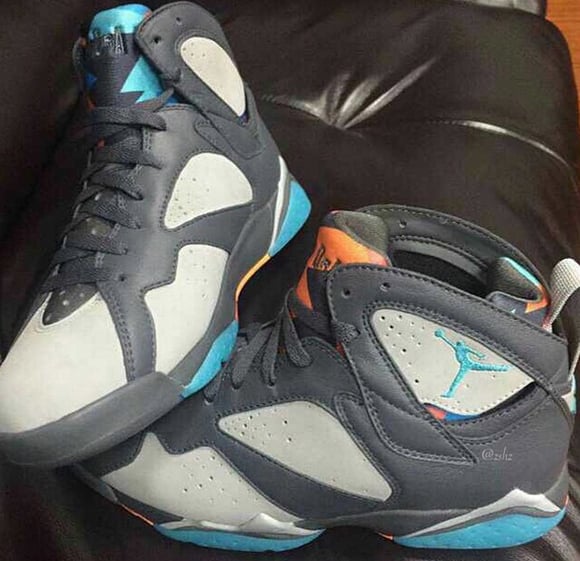 Source: @zsneakerheadz