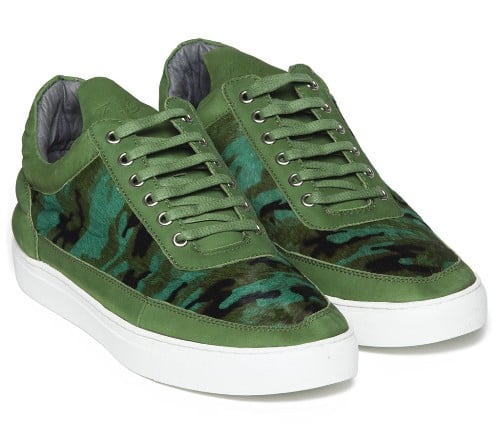 Filling Pieces, the brand was established in 2009 in Amsterdam by owner and designer Guillaume Philibert.
There is a strong concept behind the brand and its products. His footwear is designed to be the "filling piece" in a gap; the gap between Haute Couture and Street Couture. Filling Pieces succeeds in filling this gap with good quality products and great design.
Teaming up with Amsterdam's ÉÉN Boutique, Filling Pieces releases a new collection of their signature Low Top silhouette. This edition features the use of nubuck and camo patterned pony across the upper. Additional details include metal eyelets, wax laces, and a padded tongue. This shoe can be purchased on Bodega's website at shop.bodegastore.com .
Check out more from Filling Pieces' new Spring/Summer 2013 line.