Model: Fila – Fila Grant Hill II (2)
Purpose: Basketball
Original Release: 1995
When 1995 came, it was Grant Hill's time for his second shoe, this time it was the Fila Grant Hill II. Once again, competing with Nike, Fila used minimal hints of patent leather (a lot less than the Jordan 11, which was released at the same time).
Fila Grant Hill II (2)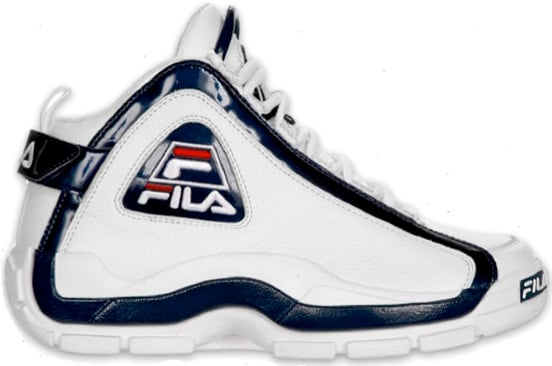 [ratings]

The Fila Grant Hill 2 had a strong campaign behind it, with posters of Hill wearing his shoe in a tuxedo, and the punchline "Dress Nice". Due to the patent leather, the Fila GH II had a triangle shape on the sides. Fila eventually re-released the GH 2, but they called them the Ninety6.