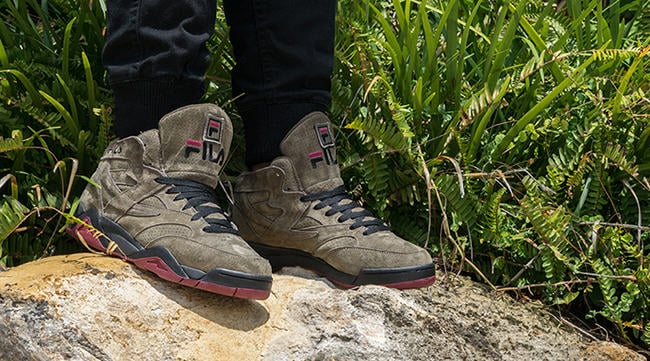 Fila is offering a new pack which includes the Fila M-Squad and Original Fitness. Known as the Fila 'Safari' Pack, both shoes are nicely dressed for fall and winter.
Both pairs feature an outdoors like look while featuring darker themes for the season. The M-Squad features a brown suede base with black accents landing on the laces and midsole while dark red fills in the outsole. The Original Fitness will use black leather through the uppers with green and red accents spread throughout. On a side note, they do have a 'Gucci' feel to them.
For those anticipating this release, the Fila 'Safari' Pack will officially debut at retailers this Friday, October 23rd, 2015 and all retail shops with a Fila account will have them. Retail price for the M-Squad is $75 and the Original Fitness is priced at $70. Check out more images of both pairs in the wild by scrolling below.