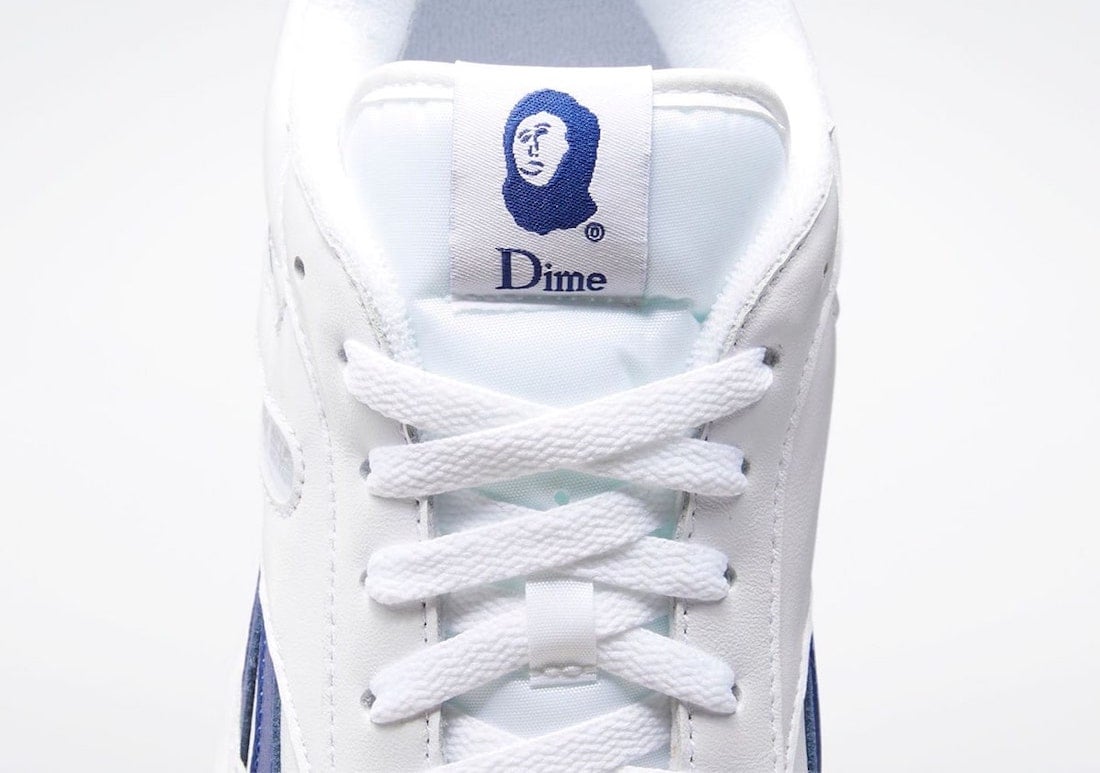 Reebok and Dime will debut another collaboration. For their latest joint venture, it will be on the Dime x Reebok BB4000.
The release arrives strategically on the heels of the brand's Fall '20 partnership, which saw Dime put a street-ready spin on Reebok's classic Kamikaze II Low. For Spring 2021, the Dime BB4000 style is presented uniquely with two iterative takes on the low-cut court model, one dressed in White/Navy and Brown/Black. Both pay homage equally to Reebok's traditional leather uppers and a skate-functional suede respectively, these materializations further cement and compliment the partnership.
Key to the model is the Dime "Restoration" woven tongue label graphic nodding to the world-famous painting and viral subject, "Ecco Hommo."
As the story goes, in 2012, an amateur painter in Borja, Spain, botched an attempt at restoring a beloved century-old fresco of Jesus (named "Ecco Hommo") displayed at the historic community church. News of the inadvertent defacing spread quickly across the global web as the artwork-turned-viral-video-sensation became a tourist attraction bringing visitors to Borja from around the world.
Since then, Dime has taken the liberty of playfully adapting the follies painting and releasing versions of the "Restoration" graphic to consumers via an in-season printables collection, a toaster, puzzles, and its newest application as a woven tongue label on the BB4000.
Dime Reebok BB4000 Release Details
You can expect the Dime x Reebok BB4000 to release exclusively at Dime on February 6th. Next, a global launch will take place at select retailers and Reebok.com on February 12th. The retail price is $110.
Dime x Reebok BB4000
Color: White/Navy
Release Date: February 12, 2021
Style Code: Q47373
Price: $110
Dime x Reebok BB4000
Color: Brown/Black
Release Date: February 12, 2021
Style Code: Q47374
Price: $110