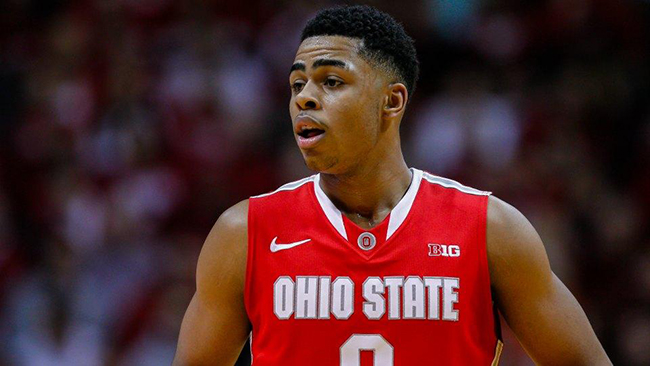 The LA Lakers hope to turn things around next year, but they know it's an uphill battle. One step they took in being a Championship caliber team again was picking D'Angelo Russell 2nd in the 2015 NBA Draft. Easily the most talent point guard from the draft. Russell announced today that he has signed to Nike.
The future is looking great for Russell, not only is he an NBA player but now a Nike athlete. He took to twitter to announce his signing with the following tweet: "It's official NIKE! #JustDoIt ✔️✔️✔️✔️".
Don't expect Russell to have his own signature shoe anytime soon, however it's possible if the young guard starts to show some talent. More than likely he will be wearing the Hyperdunk 2015, but this is not confirmed. Congratulations to Russell from everyone at SF.
It's official NIKE! #JustDoIt ✔️✔️✔️✔️

— D'Angelo Russell (@Dloading) July 17, 2015
Image Source: SI