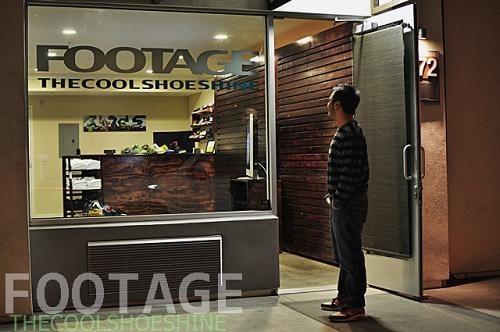 Just a few weeks ago, our friend Rainier (aka TheCoolShoeShine from eBay) opened the doors to his own sneaker store in Brea, California. "FOOTAGE" is the name of Rainier's sneaker store, which doubles as a two-channel consignment spot.

FOOTAGE has fully mobilized and is ready to impact the sneaker world in a unique way. Located on South Brea Blvd in Brea, California, FOOTAGE is stocked with rare shoes including Jordans that range from the original AJ VI/XI DMP package to the AJ I Doernbecher Charity. While shoes are for sale in-store, the varied collection of sneakers will also be auctioned off on eBay- providing another channel through which sneaker finds/purchases can happen.

Peep The Cool Shoe Shine's eBay auctions here!


For store hours, address, and additional info, visit The Cool Shoe Shine's website.

Click below for more pictures of the store, which include an exclusive look at the Nike Air Force 1 x Supreme Dunk Low SB hybrid (available in-store).