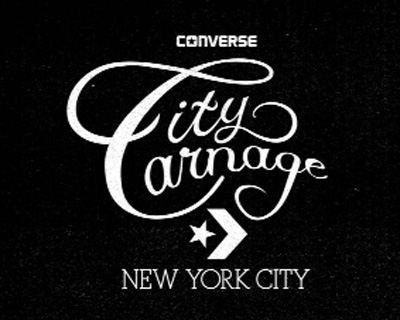 Converse took over New York City's Chelsea Piers on July 21st to present City Carnage: NYC, a summertime free event celebrating music and skateboarding, also a day of smiles and plenty of fun.
The festivities kicked off at Pier 62 park with the entire Converse team on hand to show off some tricks and wow on-lookers and supporters. This included Converse Skateboarding Ambassadors like Julian Davidson, Kenny Anderson, Nick Trepasso, Eli Reed, Rune Gliffberg, Sammy Baca, and several others. Musical performances included the Sleigh Bells, Rye Rye, Jel, and Mr. Dream. Luckily, for those who couldn't make it to the free event U-Stream hosted a Director's Cut edition of Converse City Carnage live.
Check out some event photos below and stay tuned for more from Converse.