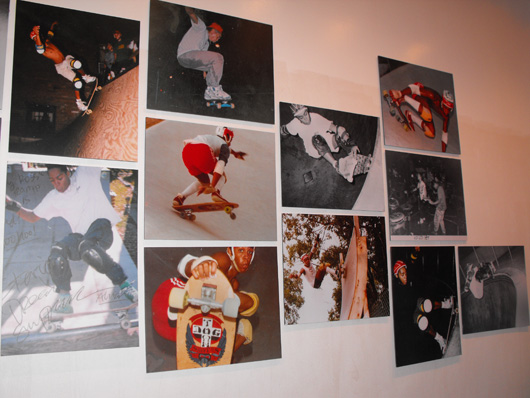 About a month ago, Chicago's legendary skateboarder Stevie "Dread" Snyder, collaborated with Nike on a SB blazer that caused an enormous buzz throughout forums during the time of its pre-release. The Chicago blazer is the first shoe to have Stevie "Dread" Snyder's input. The shoe consists of the Chicago Flag colorway as well as the Chicago flag being on the tongue.
The party kicked off as many of Chicago's skateboarders and SB heads gathered at a specific location to win pairs based on a raffle that was being done. The place was decked out with multiple pieces of Dread skateboarding when He was young as well as several pieces done by an artists who are affiliates of Uprise.  In this interview, Sneakerfiles brings you some insight with Uriah, Head hancho at Uprise on Stevie and the Chicago SB Blazer.
By Oscar Castillo Aka Wreckinkickz
Uriah and Stevie "Dread" Snyder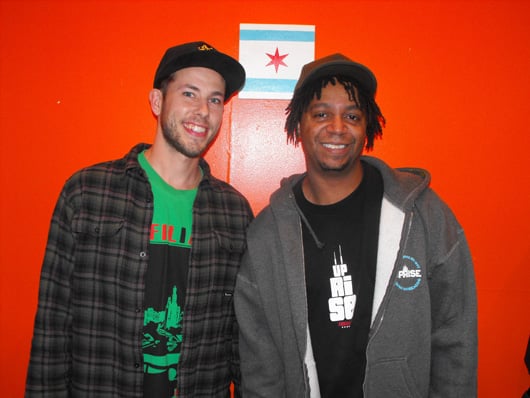 Sneakerfiles: Stevie has had an impact on Chicago skateboarding since he was young. Tell us about his input on the shoe and how it came about?
Uriah: Stevie has been apart of Uprise skate shop for a long time and He had been playing around with a template of the Nike SB Blazer model and sent it to Nike and they happened to like the shoe and decided to produce it. We figured that We have a party that would have a "gallery like" feeling to it.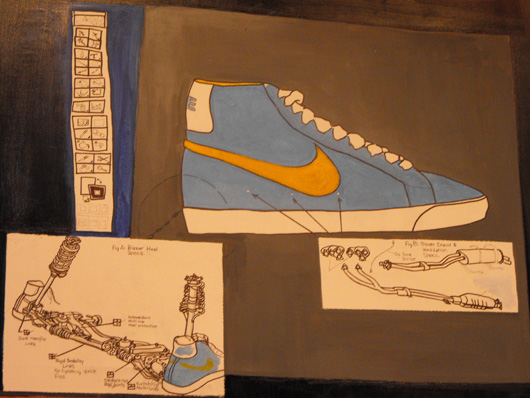 During the event, several collages of Stevie skateboarding at a young age were on the wall. During his youth, Stevie was caught rocking a pair of original Blazers that were recently re-released as part of the Nike Blazer vintage pack and also a pair of original Jordan 1's. There was also 6 canvases provided that were custom made by artists who had an opportunity to play with the outline of the shoe and did their own version of the Nike SB Blazer.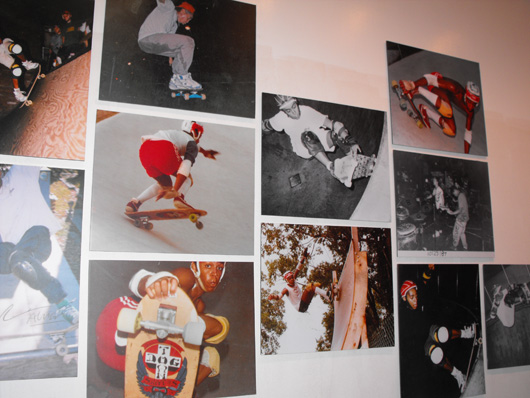 Sneakerfiles: I noticed the collages on the walls and it looks like Stevie's been contributing to the skateboard scene heavy. Is there a story behind that?
Uriah: Yeah, Dreads been in the game for a long time. Since it is his first collaboration with Nike, We got our friend king who had old pictures of Stevie during the 70s, 80s and90s and We basically made a whole mosaic of Stevie during the 30 years of his career.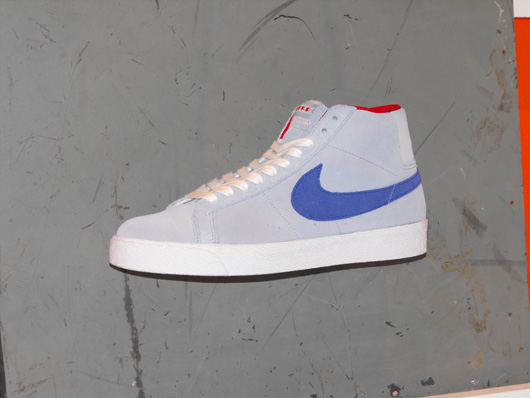 Sneakerfiles: How was collaborating with Nike for the first time?
Uriah: I think it was dope! The response was amazing.  I mean,it wasn't like an exclusive release only at our store but We did get the shoe early. Overall it was an awesome shoe as well as the turnout for the party.
You can still get a pair at Your local SB accounts in Chicago.