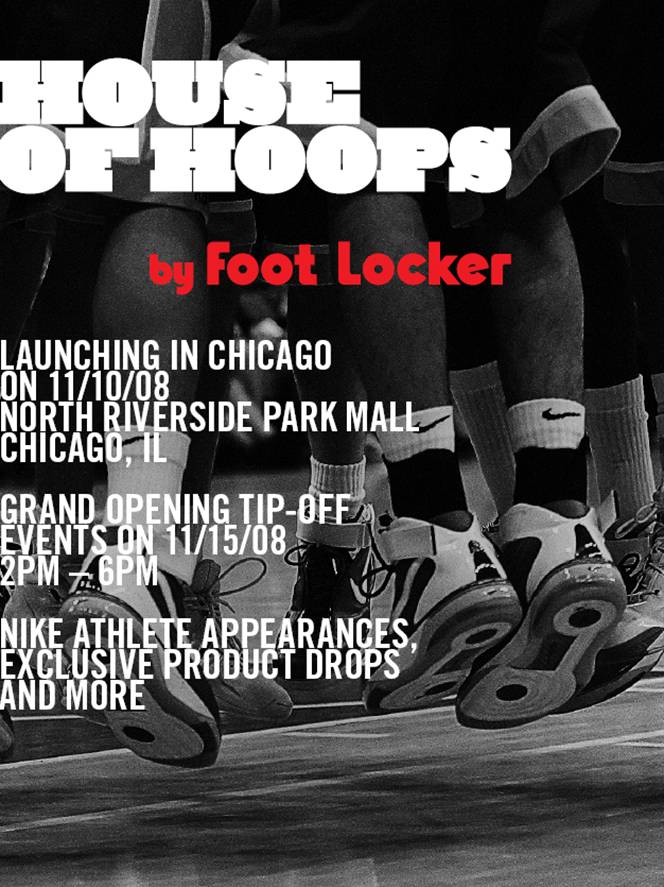 The Chicago House of Hoops grand opening event info is finally here!
LAUNCHING IN CHICAGO ON 11/10/08 @ NORTH RIVERSIDE PARK MALL / CHICAGO, IL  2PM – 6PM.
The event will drop exclusive opening releases and access to Nike athlete appearances and would be the first House of Hoops opening in the Midwest.