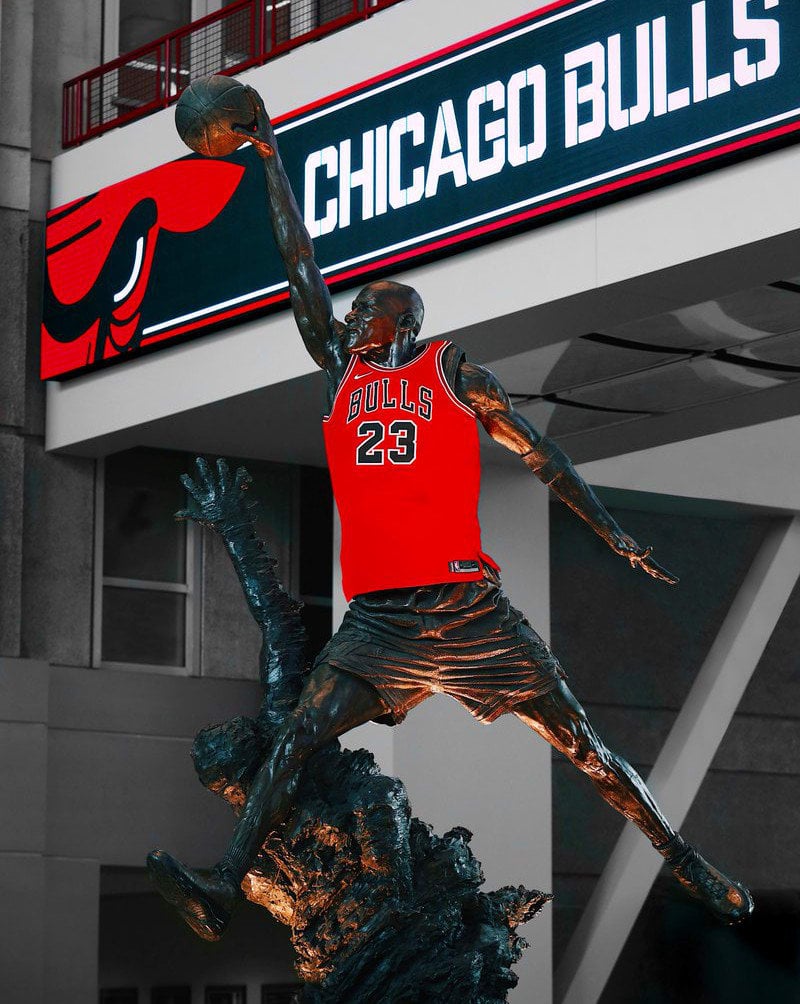 The Chicago Bulls is the next NBA team to officially unveil their new Nike uniforms for the 2017-18 NBA season. Taking the showcasing to Twitter, they revealed the jersey placed on the Michael Jordan statue in the home jersey.
There are some smaller details on the Chicago Bulls Nike Jerseys which includes the number 6 on the back in Gold which pays homage to the six championship rings. On the front is the iconic Nike Swoosh.
The Chicago Bulls will wear the White 'Association' jersey for road games and the Red 'Icon' jerseys for games at home. Below you can check out more images of the two which will give you a closer look. For those that want to purchase, they will be go on sale starting September 29th, 2017. More information like a retail price will be known soon.