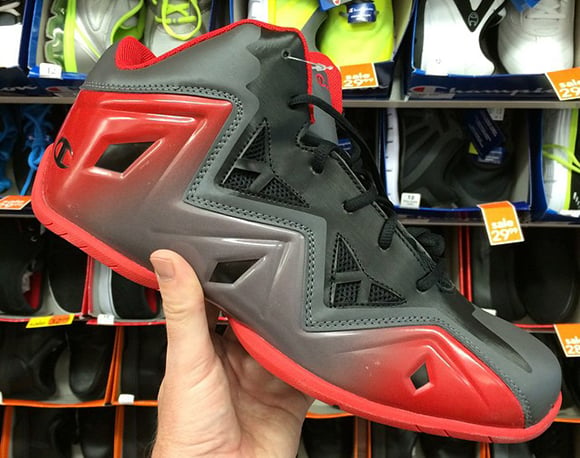 Champion over the years has released many shoes but one pair that is now available at Payless shoe stores is a straight rip off of the Nike LeBron 11.
Of course the quality and materials are not the same on this Champion shoe, which looks to use plastic on the uppers. The brand did attempt to get fancy with a gradient red to grey on the sides. We have to wonder if Nike will send a cease and desist.
If you like the LeBron 11 but don't want to fork over the cash for a pair, the Champion version costs $35.
Source: russbengtson