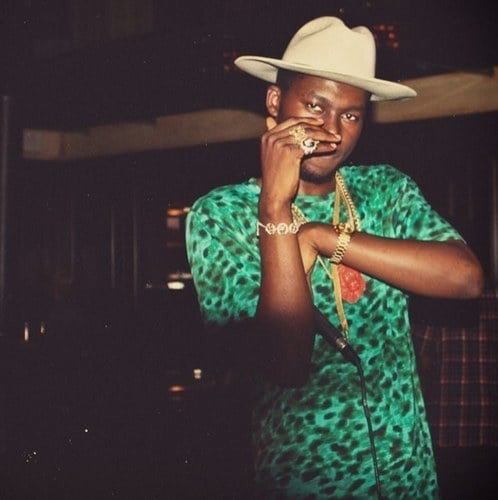 Theophilus London has great music and a swanky style that continues to garner attention since his claim to fame as a breakthrough rapper from Brooklyn, New York. If he isn't wearing a floral-print silk button-up one day, he's probably wearing a vintage Chanel t-shirt another and with a top hat at that!
London gives us an exclusive look into his sneaker rotation that he's packed to bring along aboard his current Island Tour. Can you name those shoes? We spot the Air Jordan 5 "Grape", "Last Shot" Air Jordan 14, Air Jordan 10 "Chicago", Nike Air Yeezy 2 "Black/Solar Red", and his very own Rose Crest Black Velvet Loafers made by Del Toro. How does this line up compare to what you pack while traveling? What would you have done differently?
Let us know what you think in the comments below and stay tuned for more Celebrity Sneaker Watch news from Sneaker Files.
via TheophilusL