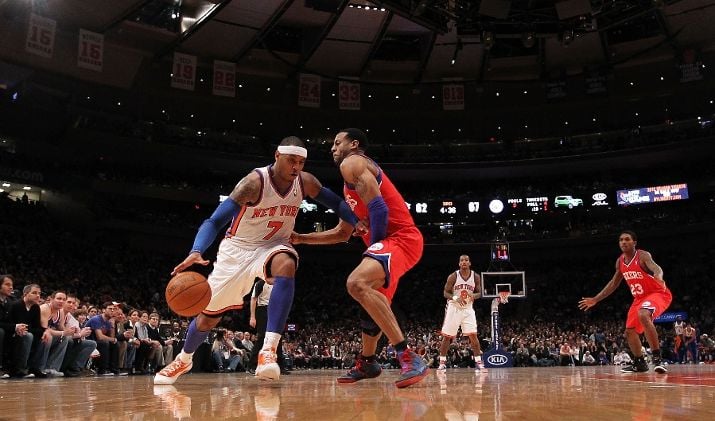 Although this wasn't the best of weekends for Carmelo Anthony and his alma mater, at least Melo's footwear game was on point.
In yesterday's loss to the Sixers at MSG (the Knicks' fifth in a row), Melo laced up the recently released "Syracuse" colorway of his signature Melo M8 to coincide with Selection Sunday and the start of March Madness. Although Melo's alma mater also suffered a loss over the weekend, knocking them out of the Big East Tournament, the Orange still secured a #1 seed for the Big Dance.
The Knicks take on the Bulls tonight in Chicago while Syracuse starts their NCAA Tournament with a first round game on Thursday against UNC-Asheville in Pittsburgh.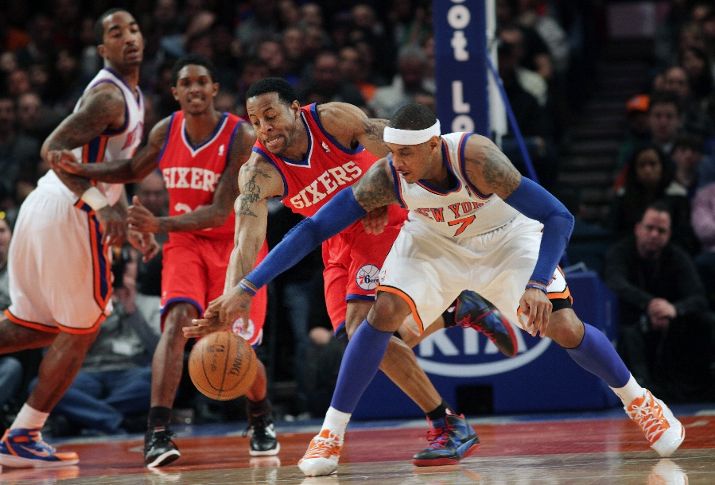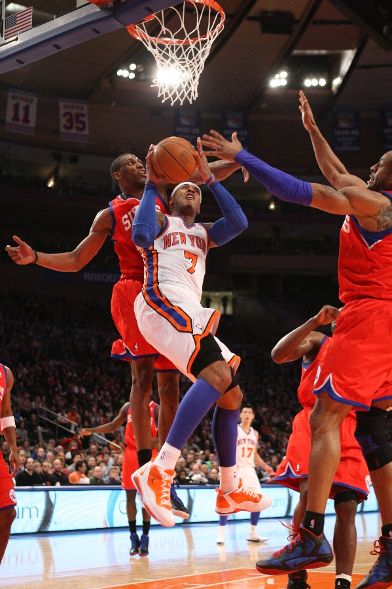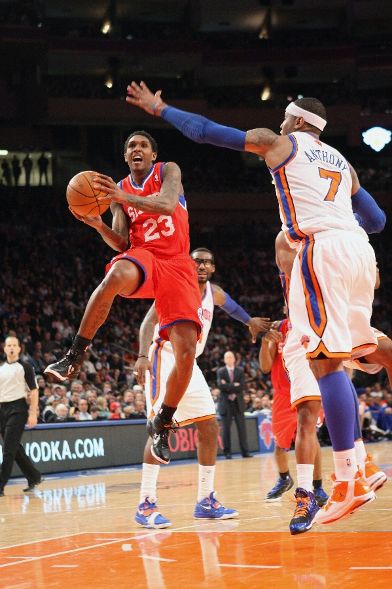 Via ESPN.