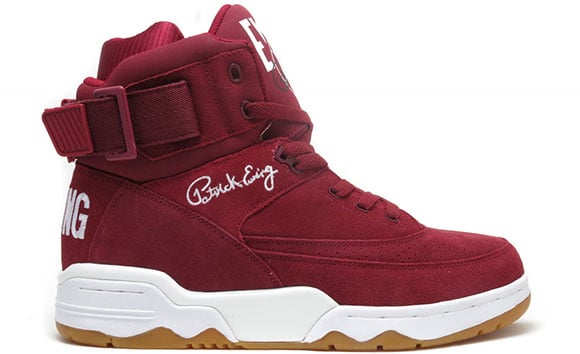 Ewing fans will be excited to know that the Burgundy Ewing 33 Hi is set to release soon, but for now we have received a detailed look.
The most recent releases from Ewing Athletics was the St. Patrick's Day Ewing 33 Hi, but the brand also restocked the Red Suede and Gum models.
The upcoming pair features burgundy suede on the uppers, white stitching and midsole and sealing the deal is a gum outsole.
We don't have a specific release date just yet, but expected to drop in May.