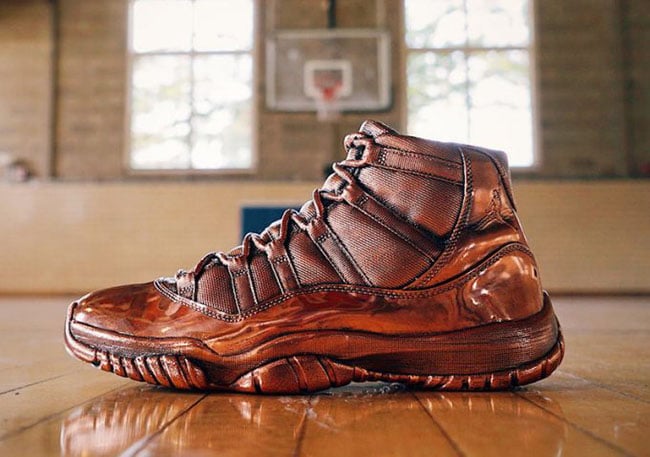 Matt Senna has created another creative piece of art using one of the most popular Air Jordan models. The LA artist recently showcased the Bronze Air Jordan 11.
This isn't the first time that Senna was featured. You may remember last year we showcased his Bronze Air Jordan Collection. Some of the highlights which were shown were the Air Jordan 3, Air Jordan 4 and Air Jordan 13. Like the others, the Air Jordan 11 used is dipped in Bronze, so they won't be wearable.
Below you can check out additional images of the Bronze Air Jordan 11. As well, you can check out an interview he recently did which talks about the process of his creations by clicking here. Let us know what your thoughts are on this style of art in the comments section below.