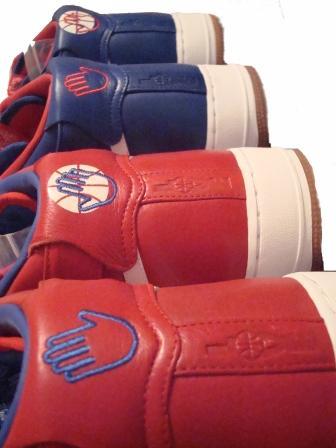 Bobbito agreed to speak with Sneaker Files for a five minute interview. After half an hour, we let the humble icon return to work. Although his final four Air Force I quick strike sneakers are currently dropping into Nike stores with Nike quickstrike accounts, Bobbito's relationship with Nike will likely continue. After all, the multi-hatted DJ has been spinnin' with the swoosh since '93.
Bobbito and Stretch Armstrong once broke records with early tunes from the likes of Nas, Big Pun, Method Man, and Big L. But most proudly, Bobbito broke a broadcasting barrier last season, becoming the first Latino to cover the New York Knicks.
Big thanks to Steve for making this happen!
Bobbito's Nike Air Force I High available on eBay
Bobbito on MySpace – Bobbito's Bounce Magazine

Ten years after their final radio show together in New York, Bobbito and Strech Armstrong will collaborate again in 2008.
Check back this evening for the full interview.