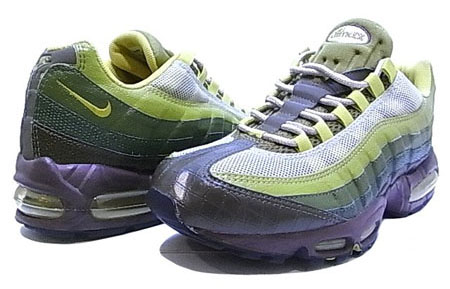 Inspired by the fictional Japanese monster from the Godzilla series, the Monster Air Max 95 ranks 5th in the Best Halloween Shoes series. The Monster Air Max 95 sports a combination of cargo, hornet and paul brown while the toe consists of a textured material representing Godzilla's outer skin. The Monster Air Max 95s were originally released 7 years ago in 2001, however they can be found floating around eBay with a hefty price tag.
Which are your favorite Halloween-themed shoes? Please let us know and click here to leave a comment!
Or, post pictures of your favorite Halloween shoes on our Facebook page by clicking here!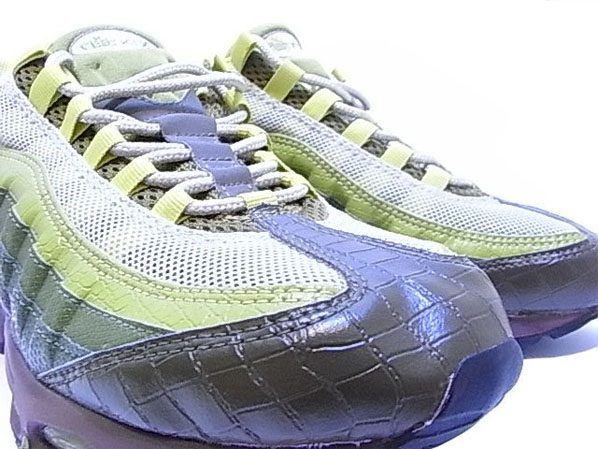 Best Halloween Shoes – Monster Air Max 95 (5th Best)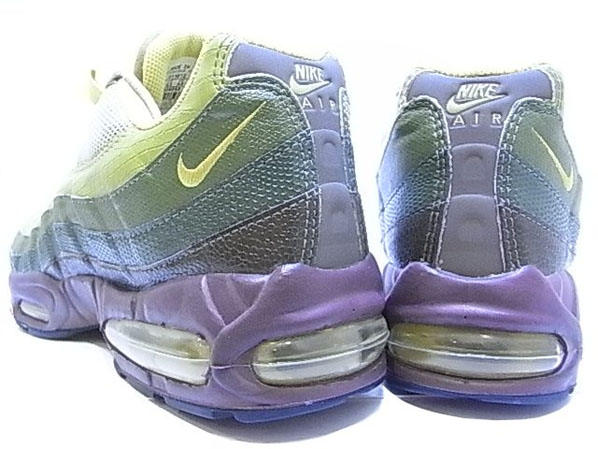 Best Halloween Shoes – Monster Air Max 95 (5th Best)