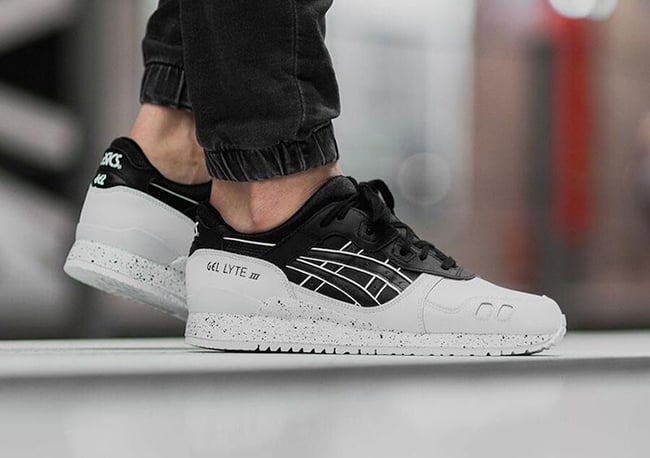 Asics latest pack will consists of two pairs of the Asics Gel Lyte III and is a perfect fit for those that have a sweet tooth. Starting to arrive at stores is the Asics Gel Lyte III 'Oreo' Pack, a theme that is being used more throughout the brands.
As mentioned, two pairs of the Asics Gel Lyte III will form the Oreo Pack which have a similar look. Each pair features a simple Black and White color scheme while one of the pairs will use Black on the uppers while the other is done in White. Completing the Oreo look is speckled detailing through the midsoles.
For those that are interested in purchasing the Asics Gel Lyte III Oreo Pack, they will be available at select overseas retailers like A-Few in the coming days. Below are additional photos showcasing the two on feet and expect them to arrive at stateside locations in the coming weeks.