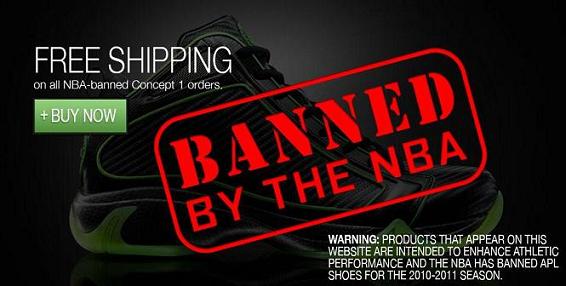 Once the NBA banned the APL Concept 1 from the league, inquiries about the brand and its performance hit an all time high. While APL is not a 'new' sneaker company (they've been around for over a year now), many are hesitant about purchasing a sneaker with a $300 price tag which claims to "Instantly increase your vertical leap".

SoleCollector has just put out a performance review on the APL Concept 1 and we highly recommend you check it out. While we all wonder if the Company's claim is true, the short answer is yes… however, the performance review is much more than a quick test on whether the technology works or not. There are many other factors to take into consideration when purchasing a new performance based shoe and SC takes notes on all of it.

Go ahead and read the full review HERE.