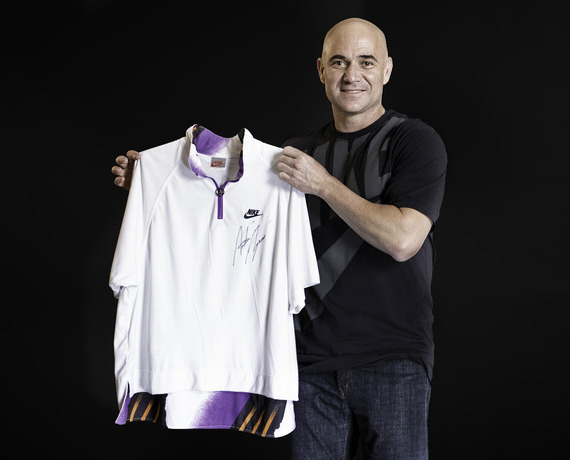 Everyone loves a reunion. Nike has revisited the past and reunited with one of its most celebrated athletes. Tennis legend Andre Agassi has decided to "come back home" to Nike in an effort to further ignite the world's passion for tennis and help young athletes realize and reach their potential in sports. Agassi's relationship with Nike goes back 25 years. In 1988, as Agassi grew to establish himself as one of the greatest tennis players ever, Nike sought out to make him a face of the company because of his passion for winning (over 60 career titles) and dedication to excellence.
To the fellow philanthropists of the world, Agassi was a pioneer. Not only did he help make Tennis a globally recognized sport, he also inspired a change in school's curriculum that helped improve the problem of physical inactivity in children. He changed the way a new generation felt about physical health and sports.
However, the sneaker world wants to know if this is a sign of things to come in the retail department. It is pretty much safe to assume that most sneakerheads prayed for a retro of any number of the signature sneakers and hybrids that came from the long relationship of Agassi and Nike. Nothing has been announced or even hinted at for an upcoming release, but the world of sneakers can only hope.
Comment below to tell Sneakerfiles what you think of the Agassi/Nike reunion. Also, if there is a Agassi retro in the works, which models would you like to see?
Via Nike Inc